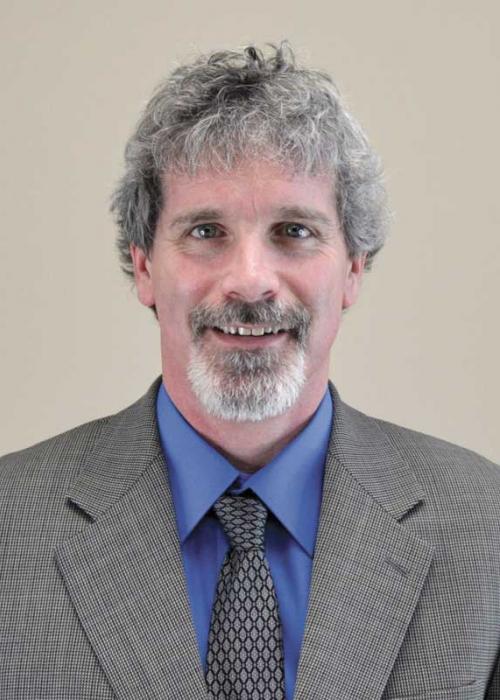 Jim Mahaney, PhD
Associate Dean for Biomedical Affairs and Research
Department/Disciplines
:
Master of Arts in Biomedical Sciences,
Biomedical Affairs and Research
Campus
: Virginia
Preferred First Name
: Jim
Download CV
Cardiovascular biochemistry, protein structure-function, enzyme mechanism, enzyme regulation, cardiac calcium transport regulation, congestive heart failure, drug discovery and natural products, cellular metabolism, warm water consumption as a wellness therapy to improve blood lipid status and reduce inflammation. Most recently using EPR spectroscopy to detect free radical generation and/or quenching by carbon nanotubes and carbon nanohorns. CAPABILITIES: Most basic wet lab biochemistry techniques, various structure-function-dynamics spectroscopic techniques (electron paramagnetic resonance, fluorescence), basic chemical techniques and analyses of biological samples.
Selected Publications
| Year | Faculty | Citation | PMID |
| --- | --- | --- | --- |
| 2019 | Lin Kang, Pawel Michalak, Harold "Skip" Garner, James Mahaney | Kang L, Rashkovetsky E, Michalak K, Garner HR, Mahaney JE, Rzigalinski BA, Korol A, Nevo E, Michalak P. Genomic divergence and adaptive convergence in Drosophila simulans from Evolution Canyon, Israel. Proc Natl Acad Sci U S A. 2019 Jun 11;116(24):11839-11844. PMID: 31127048. | 31127048 |
| 2019 | James Mahaney | Keceli G, Majumdar A, Thorpe CN, Jun S, Tocchetti CG, Lee DI, Mahaney JE, Paolocci N, Toscano JP. Nitroxyl (HNO) targets phospholamban cysteines 41 and 46 to enhance cardiac function. J Gen Physiol. 2019 Jun 3;151(6):758-770. doi: 10.1085/jgp.201812208. Epub 2019 Mar 6. PMID: 30842219. | 30842219 |
| 2013 | James Mahaney | Sivakumaran V, Stanley BA, Tocchetti CG, Ballin JD, Caceres V, Zhou L, Keceli G, Rainer PP, Lee DI, Huke S, Ziolo MT, Kranias EG, Toscano JP, Wilson GM, O'Rourke B, Kass DA, Mahaney JE, Paolocci N. HNO enhances SERCA2a activity and cardiomyocyte function by promoting redox-dependent phospholamban oligomerization. Antioxid Redox Signal. 2013 Oct 10; 19(11):1185-97. | 23919584 |
| 2011 | James Mahaney | Fu W, Zhang J, Fuhrer T, Champion H, Furukawa K, Kato T, Mahaney JE, Burke BG, Williams KA, Walker K, Dixon C, Ge J, Shu C, Harich K, Dorn HC. Gd2@C79N: isolation, characterization, and monoadduct formation of a very stable heterofullerene with a magnetic spin state of S = 15/2. Journal of American Chemical Society. 2011 Jun 29; 133(25): 9741-50. PMID: 21548647. | 21548647 |
| 2008 | James Mahaney | Froehlich JP, Mahaney JE, Keceli G, Pavlos CM, Goldstein R, Redwood AJ, Sumbilla C, Lee DI, Tocchetti CG, Kass DA, Paolocci N, Toscano JP. Phospholamban thiols play a central role in activation of the cardiac muscle sarcoplasmic reticulum calcium pump by nitroxyl. Biochemistry. 2008 Dec 16;47(50):13150-2. doi: 10.1021/bi801925p. PMID: 19053265. | 19053265 |