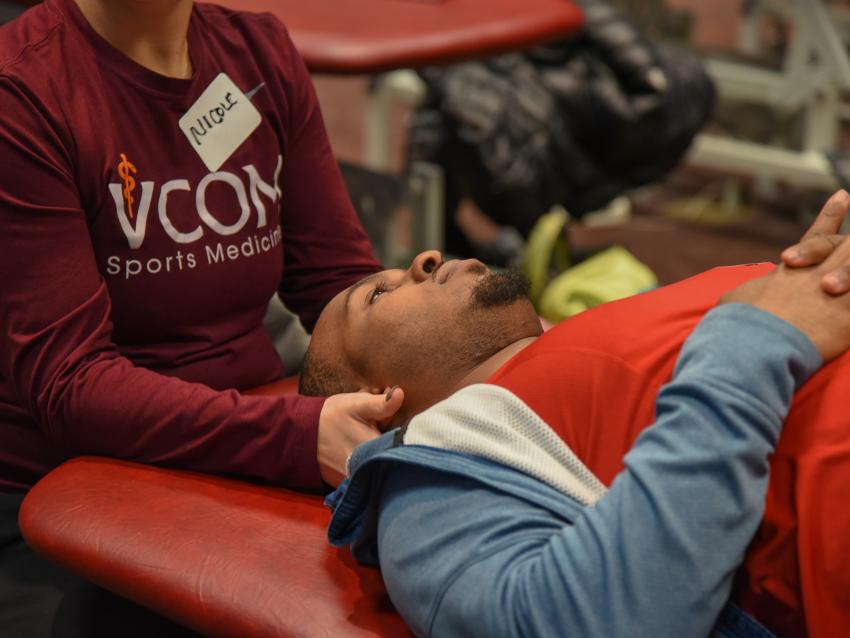 What Is Osteopathic Medicine?
Doctors of Osteopathic Medicine, also known as DOs, are licensed in every state to practice the full scope of medicine: examination, diagnosis, writing prescriptions, performing surgery, and providing musculoskeletal manipulation.
Osteopathic physicians staff every field of medicine from family practice to neurosurgery. However, the majority of DOs practice primary care, with approximately one-fourth providing care in small communities and rural areas.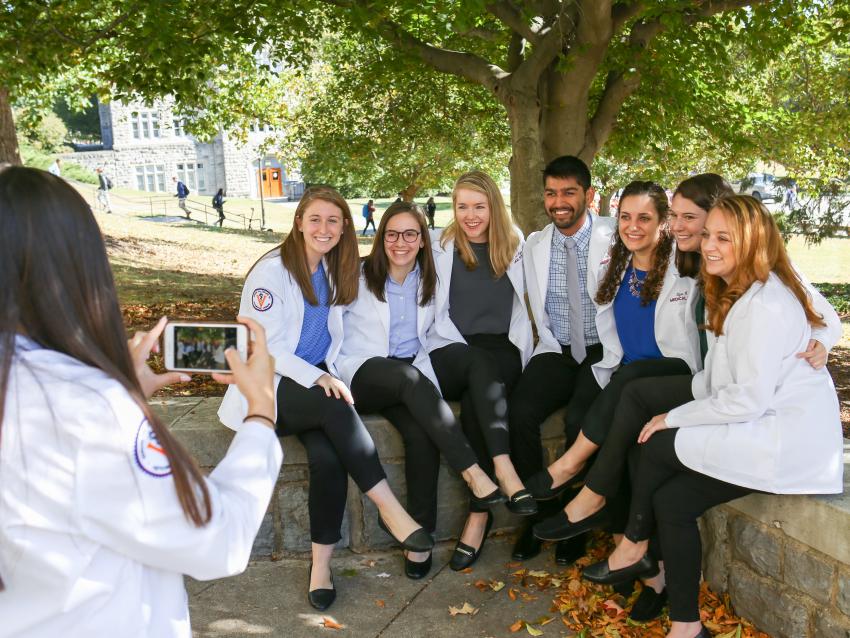 Residency Match Locations
Each year, thousands of osteopathic medical students participate in the Match, which places fourth year students into residency training programs at teaching health centers across the country.  VCOM students are very successful in the match with 99% – 100% matching into a residency training program, which far exceeds the national match average each year.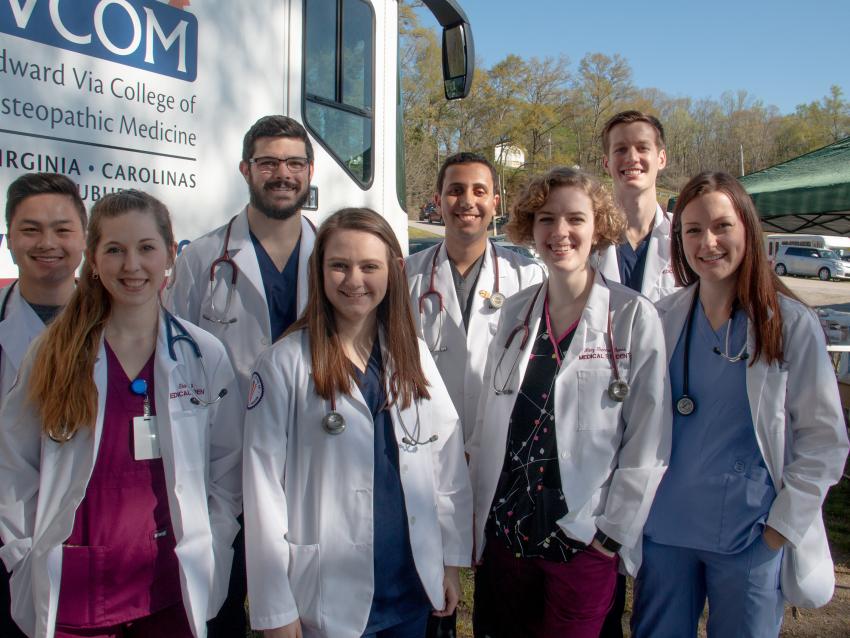 Our Commitment to Rural and Community Outreach
A core part of the educational experience for future physicians is the emphasis on a commitment to healthy communities. As part of its mission, VCOM is committed to outreach to medically underserved
communities, both rural and international. VCOM seeks to train medical students to be caring, practical, capable and well-rounded physicians. Our goal is to create national and international healthcare leaders for the future while providing students with rewarding, service-based learning opportunities.
Where We're Located
VCOM has four separate locations — each campus has its own personality, but offers the same signature, community-focused academic program.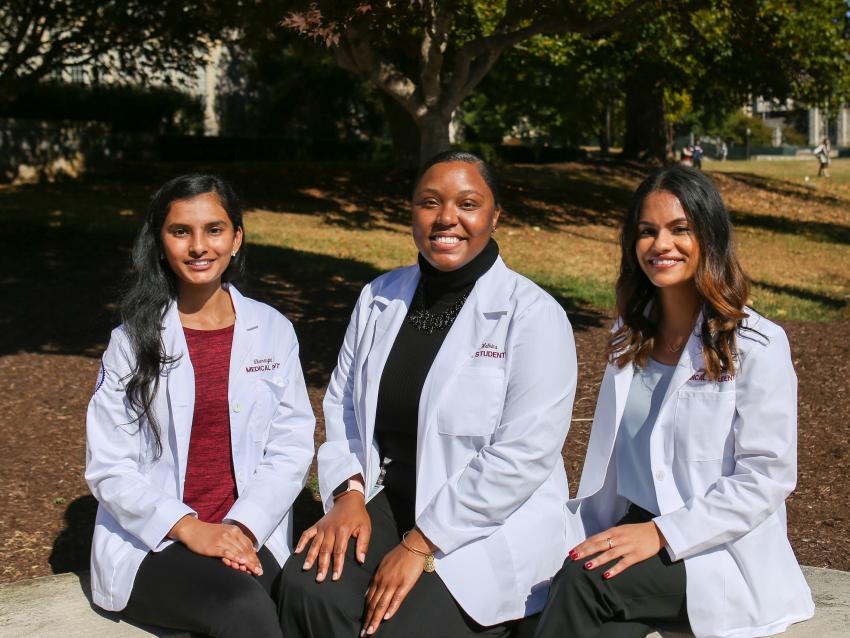 Our History
VCOM: Past, Present and Future
The College opened its doors to the first students in Virginia during the fall of 2003 and graduated its first class in 2007. Since then, VCOM has opened campuses in Spartanburg, South Carolina, and Auburn, Alabama. The fourth campus location in Monroe, Louisiana welcomed its first class in 2020.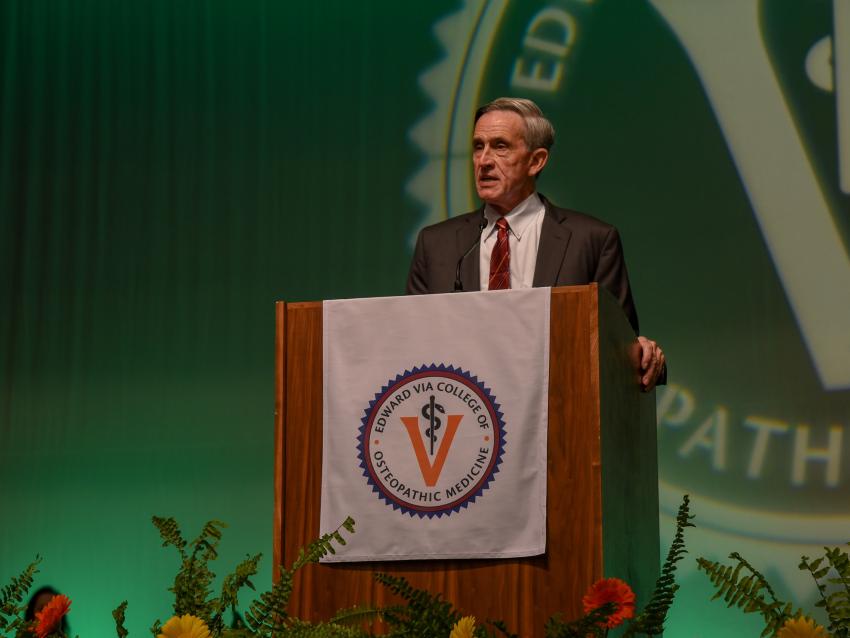 Leadership and Service
Since VCOM's first class started school in 2003, our mission has moved from the realm of ideas to the reality of thousands of physicians returning to rural and medically underserved communities.
Thanks to strong leadership, as well as outstanding students and faculty who embody VCOM's purpose, our mission moves steadily forward. 
Board of Directors and Advisory Boards
Officers, Administration and Supervisors
48%
of VCOM students are from rural communities with populations under 30,000
#5
most affordable private medical school according to U.S. News & World Report
66%
of graduates practice in states with medically underserved counties where primary care is most needed