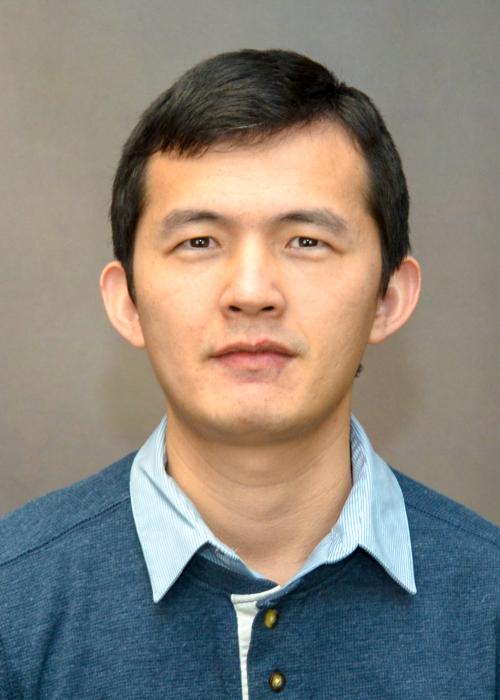 Lin Kang, PhD
Department/Discipline
:
Biomedical Affairs and Research
Campus
: Louisiana
Office
: 4408 Bon Aire Drive, Monroe, LA 71203
My research interests include bioinformatics, genetics, genomics, computational biology, evolutionary biology, and cancer-related research. My research focuses on analyzing different kinds of genomic and transcriptomic data including those related to cancer and other diseases using the technologies of next-generation sequencing and third-generation sequencing (such as Oxford Nanopore), developing new tools/pipelines, and using comparative genomics tools to understand evolution and disease development in a systemic perspective. My capabilities are mostly computational and biostatistical.
Education
| | | |
| --- | --- | --- |
| 2017 | Virginia Polytechnic Institute and State University | PhD-Genetics, Bioinformatics and Computational Biology |
| 2010 | Xiamen University, Xiamen, China | MS-Computer Science |
Publications
| Year | Faculty | Citation | PMID |
| --- | --- | --- | --- |
| 2020 | Pawel Michalak, Lin Kang | Gemmell NJ, Rutherford K, Prost S, Tollis M, Winter D, Macey JR, Adelson DL, Suh A, Bertozzi T, Grau JH, Organ C, Gardner PP, Muffato M, Patricio M, Billis K, Martin FJ, Flicek P, Petersen B, Kang L, Michalak P, Buckley TR, Wilson M, Cheng Y, Miller H, Schott RK, Jordan MD, Newcomb RD, Arroyo JI, Valenzuela N, Hore TA, Renart J, Peona V, Peart CR, Warmuth VM, Zeng L, Kortschak RD, Raison JM, Zapata VV, Wu Z, Santesmasses D, Mariotti M, Guigó R, Rupp SM, Twort VG, Dussex N, Taylor H, Abe H, Bond DM, Paterson JM, Mulcahy DG, Gonzalez VL, Barbieri CG, DeMeo DP, Pabinger S, Van Stijn T, Clarke S, Ryder O, Edwards SV, Salzberg SL, Anderson L, Nelson N, Stone C; Ngatiwai Trust Board. The tuatara genome reveals ancient features of amniote evolution. Nature. 2020 Aug;584(7821):403-409. PMID: 32760000. | 32760000 |
| 2020 | Pawel Michalak, Lin Kang | Budnick JA, Sheehan LM, Benton AH, Pitzer JE, Kang L, Michalak P, Roop RM 2nd, Caswell CC. Characterizing the transport and utilization of the neurotransmitter GABA in the bacterial pathogen (Brucella abortus). PLoS One. 2020 Aug 26;15(8):e0237371. PMID: 32845904. | 32845904 |
| 2020 | Pawel Michalak, Lin Kang | Pinzari CA, Kang L, Michalak P, Jermiin LS, Price DK, Bonaccorso FJ. Analysis of genotype sequence data reveals the origin and evolutionary separation of Hawaiian hoary bat populations. Genome Biol Evol. 2020 Aug 27:evaa137. PMID: 32853363. | 32853363 |
| 2019 | Lin Kang, Pawel Michalak | Van Hoek ML, Prickett MD, Settlage RE, Kang L, Michalak P, Vliet KA, Bishop B. The Komodo dragon (Varanus komodoensis) genome and identification of innate immunity genes and clusters. BMC Genomics. 2019 Aug 30;20(1):684. PMID: 31470795. | |
| 2019 | Lin Kang, Pawel Michalak | Lang JJ, Snyder RJ, Clapsadl MD, Michalak P, Kang L, Pérez-Fuentetaja A. Morphometric differentiation and gene flow in emerald shiners (Notropis atherinoides) from the lower Great Lakes and the Niagara River. Journal of Great Lakes Research. 2019 Apr;45(2):324-332. DOI: 10.1016/j.jglr.2018.12.002. | |
| 2019 | Lin Kang, Pawel Michalak, Ramu Anandakrishnan, Robin Varghese, Nicholas Kinney, Harold "Skip" Garner | Kinney N, Titus-Glover K, Wren JD, Varghese RT, Michalak P, Liao H, Anandakrishnan R, Pulenthiran A, Kang L, Garner HR. CAGm: a Repository of Germline Microsatellite Variations in the 1000 Genomes Project, Nucleic Acids Res. 2019 Jan 8;47(D1):D39-D45. PMID: 30329086. | 30329086 |
| 2019 | Lin Kang, Pawel Michalak, Harold "Skip" Garner, Beverly Rzigalinski, James Mahaney | Kang L, Rashkovetsky E, Michalak K, Garner HR, Mahaney JE, Rzigalinski BA, Korol A, Nevo E, Michalak P. Genomic divergence and adaptive convergence in Drosophila simulans from Evolution Canyon, Israel. Proc Natl Acad Sci U S A. 2019 Jun 11;116(24):11839-11844. PMID: 31127048. | 31127048 |
| 2019 | Nicholas Kinney, Lin Kang, Ramu Anandakrishnan, Robin Varghese, Pawel Michalak, Harold "Skip" Garner | Kinney N, Kang L, Eckstrand L, Pulenthiran A, Samuel P, Anandakrishnan R, Varghese RT, Michalak P, Garner HR. Abundance of ethnically biased microsatellites in human gene regions. PLoS One. 2019 Dec 12;14(12):e0225216. PMID: 31830051. | 31830051 |
| 2018 | Lin Kang, Pawel Michalak | Michalak P, Kang L. Unique divergence of the breast cancer 2 (BRCA2) gene in Neanderthals. Hereditas. 2018 Nov 3;155:34. PMID: 30410429. | 30410429 |
| 2018 | Lin Kang | Chen YT, Chang IY, Liu H, Ma CP, Kuo YP, Shih CT, Shih YH, Kang L, Tan BC. Tumor-associated intronic editing of HNRPLL generates a novel splicing variant linked to cell proliferation. J Biol Chem. 2018 Jun 29;293(26):10158-10171. PMID: 29769310. | 29769310 |
| 2018 | Lin Kang, Pawel Michalak | Budnick JA, Sheehan LM, Kang L, Michalak P, Caswell CC. Characterization of three small proteins in Brucella abortus linked to fucose utilization. J Bacteriol. 2018 Aug 24;200(18). pii: e00127-8. PMID: 29967118. | 29967118 |
| 2018 | Lin Kang, Pawel Michalak, Harold "Skip" Garner | Velmurugan KR, Michalak P, Kang L, Fonville NC, Garner HR. Dysfunctional DNA repair pathway via defective FANCD2 gene engenders multifarious exomic and transcriptomic effects in Fanconi anemia. Mol Genet Genomic Med. 2018 Nov;6(6):1199-1208. PMID: 30450770. | 30450770 |
| 2018 | Lin Kang, Pawel Michalak, Harold "Skip" Garner | Michalak P, Kang L, Schou MF, Garner HR, Loeschcke V. Genomic signatures of experimental adaptive radiation in Drosophila. Mol Ecol. 2019 Feb;28(3):600-614. PMID: 30375065. | 30375065 |
| 2017 | Lin Kang, Pawel Michalak | Michalak P, Kang L, Ciparis S, Henley W, Jones J, Phipps A, Hallerman E. Freshwater mussels exposed to arsenic and sulfate show contrasting patterns of gene expression. In Organismal and Molecular Malacology (Ed. S. Ray). 2017 Aug 16:99-117. DOI: 10.5772/67674. | |
| 2017 | Lin Kang, Pawel Michalak | Yablonovitch AL, Fu J, Li K, Mahato S, Kang L, Rashkovetsky E, Korol AB, Tang H, Michalak P, Zelhof AC, Nevo E, Li JB. Regulation of gene expression and RNA editing in Drosophila adapting to divergent microclimates. Nat Commun. 2017 Nov 17;8(1):1570. PMID: 29146998. | 29146998 |
| 2017 | Lin Kang, Pawel Michalak | Kang L, George P, Price DK, Sharakhov I, Michalak P. Mapping Genomic Scaffolds to Chromosomes Using Laser Capture Microdissection in Application to Hawaiian Picture-Winged Drosophila. Cytogenet Genome Res. 2017;152(4):204-212. PMID: 29130948. | 29130948 |