Improving Healthcare in Virginia
Since VCOM's first class graduated in 2007, nearly 40% have stayed to practice in rural or medically underserved areas in Virginia. A state that once ranked 38th in the country for primary care physicians per capita, Virginia has moved up to number 8 — a measure that starkly shows the impact VCOM physicians have for those most in need of care. 
What sets VCOM apart from other medical colleges?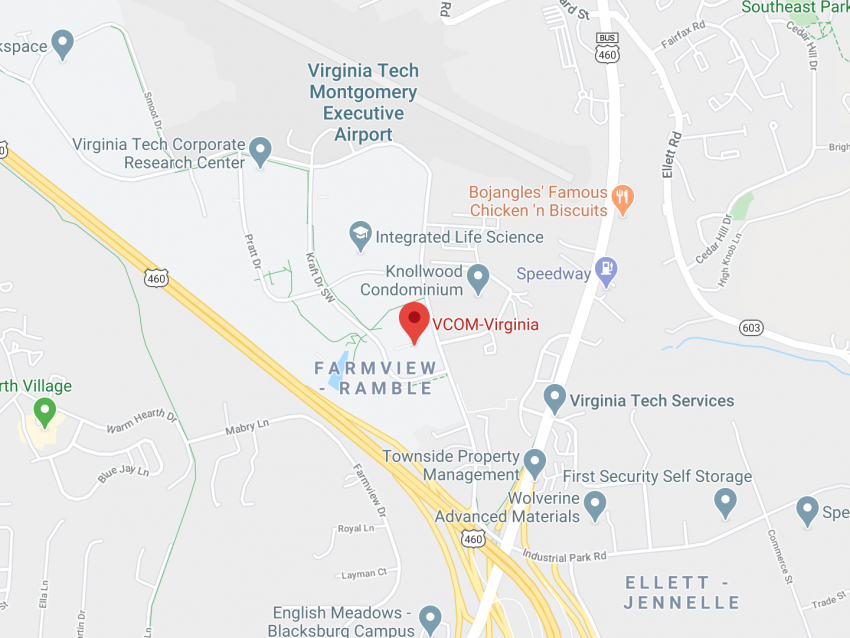 Virginia Campus
2265 Kraft Drive, Blacksburg, VA 24060 (Get Directions)
Phone: 540-231-4000
Fax: 540-231-5252
Virginia Tech Partnership Benefits