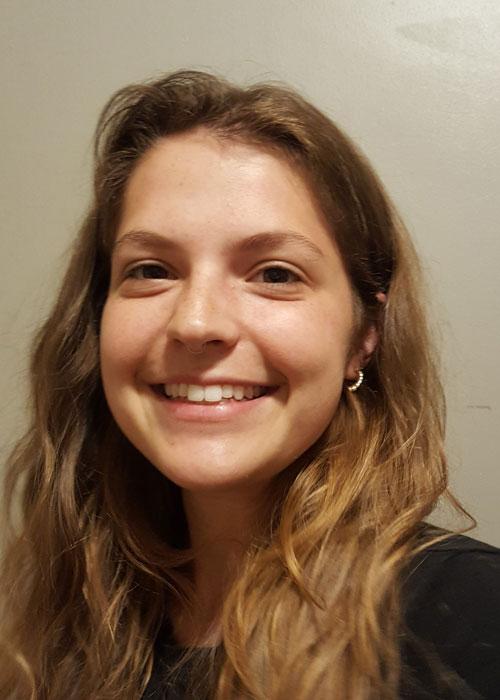 Prior School
: Tulane University
Degree
: B.S. Neuroscience with a minor in Studio Art
Hometown
: Bay Village, OH
Who or what has inspired you while at VCOM?
I am continually inspired by the dedication and knowledge passed down through the writings of osteopathic fore-founders and the hands of my teachers in the OMM lab. The art and practice of osteopathic manipulative medicine and treatment have me completely fascinated. It combines a detailed knowledge of human anatomy, acute development of palpatory skills, and finely tuned awareness. While the techniques are often subtle, they can dramatically impact the function and well-being of the body when applied appropriately. For example, the sub-occipital release is a relatively simple technique that can reduce tension, induce lymphatic drainage, and promote relaxation in a matter of minutes; as busy medical students, we utilize it on each other to practice our OMT skills and promote well-being in one another. My hope as a future doctor is to be able to provide safe and effective treatment for the minds, bodies, and souls of my patients. Learning osteopathic manipulative medicine inspires and enables me to do so!
How has the VCOM mission-inspired you as a medical student?
Only as I finish up my first year of medical school has the gravity of the VCOM mission truly begin to sink in. On top of teaching, many of the faculty members on our campus practice medicine and care for patients within our community. By doing so, they embody VCOM's mission to care for medically underserved, rural, and minority populations. As a student, this means I am lucky enough to learn from those who teach and lead by example. Because of their direct experience and willingness to share wisdom, I am offered a deeper, more holistic medical perspective than what can be conveyed by textbooks and board prep questions. The leadership demonstrated by our faculty helps me develop a realistic understanding of the disparities facing healthcare today, and their support helps me sustain the proactive mindset necessary to promote mission-driven medicine. Thanks to my teachers, I find aspects of VCOM's mission laced throughout my education, and I look forward to seeing how it continues to influence my medical career.
Who or what inspired you to study medicine?
Mental disorders like anxiety, depression, and substance abuse have impacted the health of myself and my loved ones. Because of this, I developed a profound curiosity about the human brain and how it functions. My interest in neuroscience and mental health serve as my source of inspiration for studying medicine. Over the years, I have come to believe that mental wellness can create a solid foundation on which physical health can be built. As a doctor, I hope to combine my love of neuroscience, devotion to mental wellness, and drive to learn to help others learn about themselves and feel better.
Why did you choose VCOM?
Louisiana is lacking DO's. I became aware of this fact while completing my undergraduate degree in New Orleans. My heart was set on attending an osteopathic medical school, and when I learned about the development of VCOM's Louisiana campus, I realized how I could be part of the solution to this problem. The family-like atmosphere and focus on serving medically underserved areas were exactly what I was looking for in a medical education. After interviewing, I knew I had found a match!
What do you enjoy most about living in the area around your campus?
I grew up in a small suburb of Cleveland, Ohio, where the weather is often cold and gray. I love Monroe because it provides the small-town feel I am used to AND warm, sunny weather. The beautiful bayou and ULM's campus are an added bonus!
What do you like to do in your free time?
I enjoy trying new recipes, working out, and hanging out with friends from school in my free time. I am an avid reader, so before bed, I indulge in a few pages of a Margaret Atwood novel. In addition, I have been trying to channel creativity and offset my "scientific side" through watercolor painting and sketching.
Are you interested in a particular practice or specialty once you graduate? What has inspired your interest in this specialty?
I came into my first year of medical school with a passion for women's health and reproductive politics, so initially, I was interested in specializing in obstetrics and gynecology. However, as I learn more about all that medicine has to offer, I am drawn to other specialties as well...one of them being psychiatry. I'm looking forward to clinical rotations to get a better idea of exactly what I want to explore within residency.