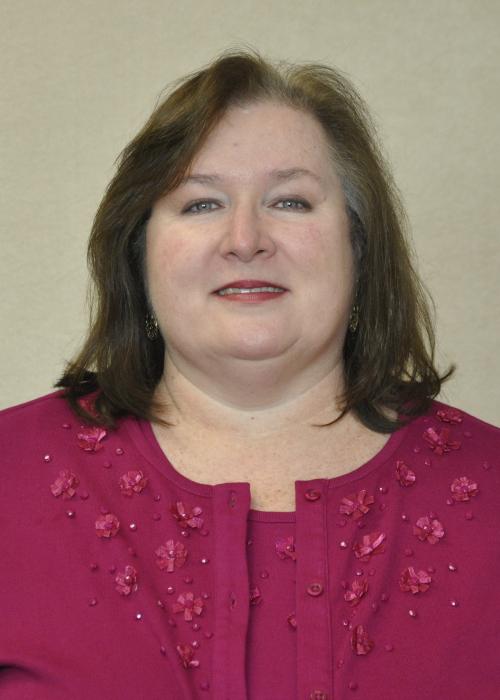 Teresa R Johnson, MS, PhD
Discipline Chair for Microbiology & Immunology
Department/Disciplines
:
Microbiology and Immunology,
Master of Arts in Biomedical Sciences
Campus
: Virginia
Office
: Academic Office 349; Lab Office 112; Labs COHR Rooms 1 and 2
Preferred First Name
: Teresa R
Download CV
Education
| Year | University | Degree |
| --- | --- | --- |
| 2001 | National Institutes of Health | Post-doctoral Fellowship |
| 2000 | Vanderbilt University School of Medicine | Post-doctoral Fellowship |
| 1999 | Vanderbilt University School of Medicine | PhD - Microbiology and Immunology |
| 1990 | Virginia Commonwealth University, Medical College of Virginia | MS - Microbiology and Immunology |
| 1985 | Liberty University | BS - Mathematics |
Research in my laboratory include both basic and translational projects focused primarily on respiratory disease. One research area is understanding the pathogenesis of respiratory virus infections, focusing on the role of dendritic cells and T lymphocytes in the disease process. The improved understanding of these cells in the host-pathogen interactions will be applied to vaccine and antiviral drug development. A cross-protective vaccine tor prevention and treatment of Gram-negative healthcare-associated infections is a second research area. Development of a point-of-care diagnostic kit to differentiate viral and bacterial respiratory infections is underway, using immunologic biomarkers as analytes. Multiple natural products are currently under investigation for efficacy in prevention and treatment of respiratory and dermal disease. Primary technologic capabilities used in the lab include culture and functional assays of various transformed and primary epithelial and immune cells; growth and infection studies using multiple viruses and bacteria; protein purification and analysis; flow cytometry; immunoassays; vaccine antigen design and immunogenicity testing; and fluorescent microscopy.
Awards
9th International Respiratory Syncytial Virus Symposium, November 2014, Travel Grant
Patent: US-20100247621 A1. Graham BS, Johnson, TR. Codon Modified Immunogenic Compositions and Methods of Use.
Patent pending: WO2009092113. Graham BS, Buck CB, Johnson TR, Kines RC, Nicewonger JD, Roberts JN, Schiller JT Use Of Hpv Virus-like Particles To Deliver Gene-based Vaccines.
Activities
Member, American Association of Immunologists
Member, American Society for Microbiology
Member, Federation of Clinical Immunology Societies
Member, International Cytokine and Interferon Society
Member, Society for Leukocyte Biology
Selected Publications
| Year | Faculty | Citation | PMID |
| --- | --- | --- | --- |
| 2020 | Teresa R Johnson | Sutphen S*, Gregory M, Johnson TR. Streptococcus Pluranimalium Infective Endocarditis Complicated by New Onset Heart Failure. American Journal of Biomedical Science and Research. 2020 April 6;8(3): DOI: 10.34297/AJBSR.2020.08.001274. | |
| 2015 | Teresa R Johnson, Alexis Stoner, Matthew Cannon | Prater R, Johnson TR, Stoner AM, Cannon MD, Sriranganathan N. Animals, Humans and the Environment in the Epidemiology of Chikungunya Virus [case study]. AAVMC/APTR. 2015: http://www.aavmc.org/One-Health/Case-Studies.aspx. | |
| 2015 | Teresa R Johnson | Kines RC, Zarnitsyn V, Johnson TR, et. al. Vaccination with human papillomavirus pseudovirus-encapsidated plasmids targeted to skin using microneedles. PLoS One. 2015 Mar 18;10(3):e0120797. | 25785935 |
| 2014 | Teresa R Johnson | Johnson TR, Rangel D, Graham BS, Brough DE, and Gall JG. Genetic vaccine for respiratory syncytial virus provides protection without disease potentiation. Molecular Therapy. 2014 Jan; 22(1):196-205. PMID: 23752342. | 23752342 |
| 2013 | Teresa R Johnson | Quinn KM, Yamamoto A, Costa A, Darrah PA, R. Lindsay RW, Hegde ST, Johnson TR, Flynn BJ, Lore K, Seder RA. Coadministration polyinosinic:polycytidylic acid and immunostimulatory complexes modifies antigen processing in dendritic cell subsets and enhances HIV gag-specific T cell immunity. Journal of Immunology. 2013 Nov 15: 191(10):5085-96. PMID: 24089189. | 24089189 |
| 2013 | Teresa R Johnson | Hillyer P, Raviv N, Gold DM, Dougherty D, Liu J, Johnson TR, Graham BS, Rabin RL. Subtypes of type I IFN enhance cytokine expression by suboptimally stimulated CD4+ T cells. European Journal of Immunology. 2013 Dec; 43(12):3197-208. | 24030809 |