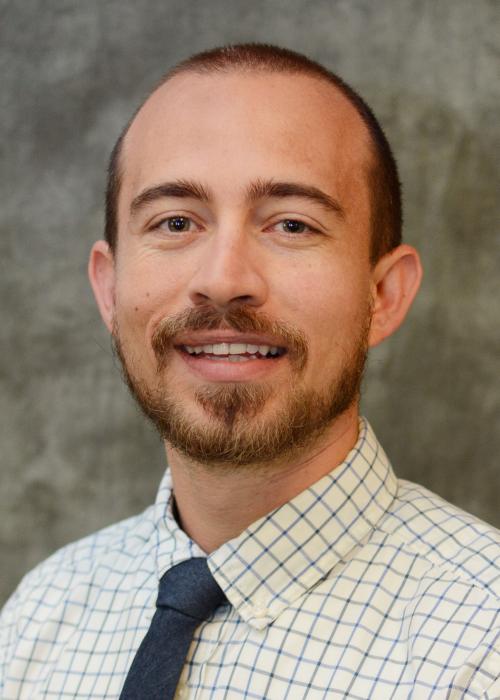 Joshua Hollingsworth, PharmD, PhD
Assistant Professor for Pharmacology
Department/Discipline
:
Pharmacology
Campus
: Auburn
Download CV
Education
| Year | University | Degree |
| --- | --- | --- |
| 2016 | Auburn University Harrison School of Pharmacy | PhD - Health Outcomes Research |
| 2011 | Auburn University Harrison School of Pharmacy | PharmD |
| 2007 | University of South Alabama | BS - Biology |
My research interest is to design and/or test strategies to facilitate health-habit adoption and maintenance in the domains of diet, exercise/physical activity, stress management/resiliency, sleep, and medication adherence. My ultimate aspiration is to create a series of effective virtual (e.g., Zoom, email-based) programs that serve as the go-to resource for rural/underserved primary care physicians in the Southeast for referring patients who want to make lifestyle changes. The aim is to help close the intention–implementation gap by creating programs that help participants find success early in their behavior change journey, leading to more and lasting change.
Capabilities: Behavior Design, Certified Tiny Habits® Coach, health and wellness coaching, Qualtrics power user, research design, scientific writing, basic statistical analysis (SPSS), student research mentorship.
Selected Publications
| Year | Faculty | Citation | PMID |
| --- | --- | --- | --- |
| 2021 | Joshua Hollingsworth | Gamston CE, Hollingsworth JC, Fox BI, O'Barr ME, Lloyd KB. Evaluation of the impact of enhanced virtual forms and gamification on intervention identification in a pharmacist-led ambulatory care clinic. Exploratory Research in Clinical and Social Pharmacy. 2021 Dec;4: https://doi.org/10.1016/j.rcsop.2021.100068. | |
| 2020 | Joshua Hollingsworth | Hollingsworth JC, Young KC, Abdullah SF, Wadsworth DD, Abukhader A*, Elfenbein B*, Holley Z*. Protocol for Minute Calisthenics: a randomized controlled study of a daily, habit-based, bodyweight resistance training program. BMC Public Health. 2020 Aug 15;20(1):1242. PMID: 32799849. | 32799849 |
| 2018 | Joshua Hollingsworth | Hohmann LA, Hastings TJ, McFarland SJ, Hollingsworth JC, Westrick SC. Implementation of a Medicare Plan Selection Assistance Program Through a Community Partnership. Am J Pharm Educ. 2018 Nov;82(9):6452. doi: 10.5688/ajpe6452. PMID: 30559499. | 30559499 |
| 2017 | Joshua Hollingsworth | Fox BI, Umphress DA, Hollingsworth JC. Development and delivery of an interdisciplinary course in mobile health (mHealth). Curr Pharm Teach Learn. 2017 Jul;9(4):585-594. doi: 10.1016/j.cptl.2017.03.005. Epub 2017 Jun 1. PMID: 29233431. | 29233431 |
| 2015 | Joshua Hollingsworth | Hollingsworth JC, Teeter BS, Westrick SC. Evaluation of Student Outcomes After Participating in a Medicare Outreach Program. Journal of Higher Education Outreach and Engagement. 2015;19(2):139-154. | |