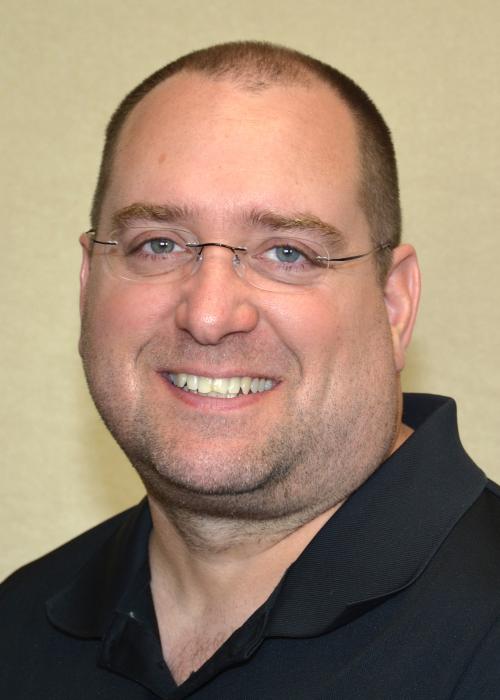 Al Kozar, DO, FAOASM, RMSK
Associate Professor for Sports Medicine and OMM; NMM-OMM Residency and Fellowship Director
Department/Disciplines
:
Sports Medicine,
Post–Graduate Affairs,
Osteopathic Manipulative Medicine - OMM,
Family Medicine
Campus
: Virginia
Office
: VCOM Sports & Osteopathic Medicine 
Dr. Kozar is board certified in neuromusculoskeletal medicine (NMM-OMM), sports medicine and family medicine, and was conferred a Fellow of American Osteopathic Academy of Sports Medicine in 2009. He spends 60% of his time practicing neuromusculoskeletal medicine exclusively, with a 50-50 mix of sports medicine and acute and chronic pain management. In addition, he is a registered musculoskeletal sonographer.
In his academic role, he serves as VCOM's Program Director for their NMM-OMM "Plus-One" Residency & Integrated NMM-OMM / Sports Medicine Residency, where he is also an Associate Professor, OMM & Sports Medicine and teaches in the PPC-OMM course for students.
Dr. Kozar's interests lie in neuromuscular control of functional rehabilitative approaches, diagnostic and therapeutic uses of musculoskeletal ultrasound (MSK), and osteopathic manipulative treatment, as well as regenerative therapies. Dr. Kozar has frequently lectured nationally on these topics at the annual conferences of American Academy of Osteopathy (AAO), American Medical Society for Sports Medicine (AMSSM), American Osteopathic Academy Sports Medicine (AOASM), American Association of Orthopaedic Medicine (AAOM), and National Procedures Institute (NPI).
A teacher of MSK ultrasound with the group MSKUS.com since 2009, Dr. Kozar teaches diagnostic and cadaver injection ultrasound courses seven or eight times per year nationally and internationally. Prior to joining VCOM in fall 2015, he was in private practice since 2002 with Valley Sports Physicians in Avon, CT and was a Team Physician for The University of Hartford and area high schools.
Education
| Year | University | Degree |
| --- | --- | --- |
| 2002 | The Toledo Hospital | Primary Care Sports Medicine Fellowship |
| 1998 | Ohio University Heritage College of Osteopathic Medicine | DO |
| 1993 | University of Notre Dame | BS, Biochemistry |
My current research projects include:
Objective assessment of tendon ultrasound images from multiple populations using Shear-Wave Elastography and a Machine Learning Approach
Sonographic evaluation methods of the thoracolumbar fascia in the quest to understand nonspecific back pain
Effects of light on platelet function (and other regenerative medicine "soups"
Effects OMT on diaphragm & liver motion
Effects OMT on gallbladder emptying
Soleus Canal Entrapment and Chronic Exertional Compartment Syndrome
Interests
Osteopathic evaluation & treatment methods, functional rehabilitation and biomechanics, diagnostic and therapeutic ultrasound guided injections, elastography, fascia, and regenerative medicine therapies (prolotherapy, PRP, Fat & BMAC lipoaspirate).
Capabilities 
Ultrasound diagnosis & needle guidance (any nerve, tendon, ligament, muscle, fascia, artery & view), 2019 Mach 30 Supersonic ultrasound machine with capability for simultaneous grey-scale, doppler and shear-wave elastography; osteopathic evaluation and all OMT techniques, all regenerative medicine techniques (custom lab at VSOM with MyPCR Prep station hood, centrifuges, Horiba Medical – ABX Micros 30 CBC analyzer, Ortho Tech – Moxiflow (MXF001) automated cell analyzer for CFUs, NCs; Adilight-2); sports medicine; functional rehab, biomechanics; student/resident research mentorship.
If you are a current patient or need to schedule an appointment please visit https://osteopathicsports.com/
Awards
American Osteopathic Academy in Sports Medicine, Fellowship Award, March 2009
Doctors Hospital of Stark County, Service League for Community Health & Education Osteopathic Medical Education Scholarship Award, 1999, 2000, 2001
Doctors Hospital of Stark County, Chief Intern, Internship Class of 1998-99
OUCOM, Outstanding Student Physician Case Report Award for "Gulf War Syndrome: A Real Syndrome," 1995
Activities
Member, American Osteopathic Association
Member, American Osteopathic Academy Sports Medicine
Member, American Association of Orthopaedic Medicine
Member, American Academy of Osteopathy
Member, American Institute of Ultrasound in Medicine
Member, American Medical Society for Sports Medicine
Selected Publications
| Year | Faculty | Citation | PMID |
| --- | --- | --- | --- |
| 2020 | Albert Kozar | Wang VM, Cheung CA, Kozar AJ, Huang B. Machine Learning Applications in Orthopaedic Imaging. J Am Acad Orthop Surg. 2020 May 15;28(10):e415-e417. PMID: 32053527. | 32053527 |
| 2018 | Albert Kozar, A Tobey | Tobey AH, Kozar AJ. The Incidence of Somatic Dysfunction in Infants Diagnosed with Tongue Tie – A Retrospective Chart Review. The AAO Journal. 2018 Dec;28(4). | |