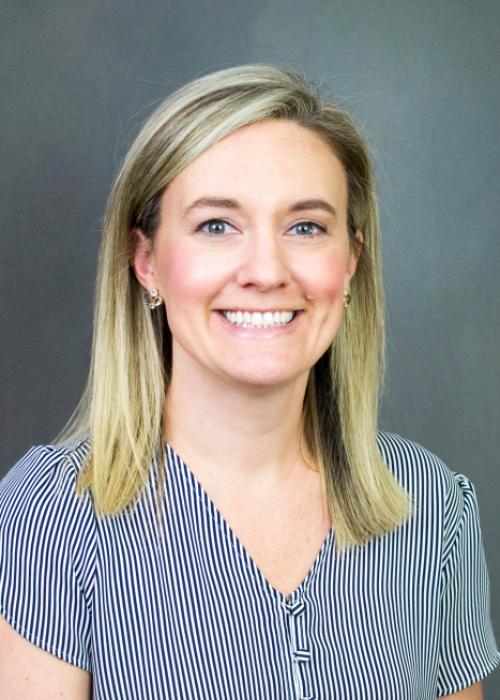 Jaime Foushee, PharmD, BCPS, BCCCP
Department Chair for Biomedical Sciences
Department/Discipline
:
Medical Education
Campus
: Carolinas
Dr. Foushee received her Doctor of Pharmacy from the University of South Carolina. Following graduation, she completed two years of postgraduate residency training, initially in pharmacy practice and subsequently in critical care pharmacy. Upon completion of her training, she joined the Presbyterian College School of Pharmacy where she served on faculty in the Department of Pharmacy Practice for 9 academic years before joining the VCOM-Carolinas Faculty. She is board certified in Pharmacotherapy and in Critical Care Pharmacy.
Education
| Year | School/University | Degree |
| --- | --- | --- |
| 2010 | Greenville Health System | Critical Care Pharmacy Residency |
| 2009 | Greenville Health System |  Pharmacy Practice Residency |
| 2008 | University of South Carolina  | PharmD |
Dr. Foushee's research interests are related to two primary areas: 1) the scholarship of teaching and learning and 2) patient outcomes related to pharmacotherapy. She is passionate about interprofessional education (IPE) and the delivery of healthcare in a team-based fashion. Incorporating IPE into undergraduate medical education and assessing outcomes are areas of strong interest. Her particular clinical expertise is related to appropriate medication management in critically ill adult patients. She is also an advocate for ensuring access to medications for underserved populations. She has experience with survey research, chart reviews and retrospective cohort studies, and has provided clinical supervision of bench-to-bedside collaborative research regarding medication compatibility. She brings a collaborative spirit to projects, and feels strongly that interprofessional representation within research improves quality, just as it does to patient care.
Awards
Presbyterian College School of Pharmacy, Teacher of the Year, April 2017
Activities
PRN Committee Member, American College of Clinical Pharmacy
Committee Member, South Carolina Society of Health-System Pharmacists
Member, Infectious Diseases Educator Network
Selected Publications
| Year | Faculty | Citation | PMID |
| --- | --- | --- | --- |
| 2020 | Jaime Foushee | Foushee JA, Meredith P, Fox LM, Wilder AG. Y-site physical compatibility of hydrocortisone continuous infusions with admixtures used in critically ill patients. Am J Health Syst Pharm. 2020 Jul7;77(14):1144-1148. PMID: 32537625. | 32537625 |
| 2020 | Jaime Foushee | Wilder AG, Foushee JA, Fox LM, Navalle J, Wright AM, Greer MA. Physical Compatibility of Medications Used in Critically Ill Patients With Balanced Fluid Solutions. Int J Pharm Compd. May-Jun 2020;24(3):238-241. PMID: 32401743. | 32401743 |
| 2019 | Jaime Foushee | Giles AB, Foushee JA, Lantz E, Gumina GG. Sulfonamide allergies. Pharmacy(Basel). 2019 Sep 11;7(3). Pii: E132. PMID: 31514363. | |
| 2016 | Jaime Foushee | Goodbar NH, Foushee JA, Nash K, Connolly LA, Webster LM.  Hypothermia associated with thioridazine use in an intellectually disabled patient.  J Pharm Pract. 2016 Jun;29(3):250-2. PMID: 26739480. | 26739480 |
| 2016 | Jaime Foushee | Foushee JA, Meredith P, Fox LM, Grace EE. Y-Site physical compatibility of beta-blocker infusions with intensive care unit admixtures.  Int J Pharm Compd. 2016 Jul-Aug;20(4):328-32. PMID: 28333677. | 28333677 |
| 2015 | Jaime Foushee | Foushee JA, Fox LM, Gormley LR, Lineberger MS.  Physical compatibility of cisatracurium with selected drugs during simulated Y-site administration.  Am J Health-Syst Pharm.  2015 Mar;72(6):483-486. PMID: 25736944. | 25736944 |
| 2014 | Jaime Foushee | Foushee JA, Goodbar NH, Kelly JL, Clarke SL.  Cerebrovascular accident in a high risk patient during the early initiation phase with canagliflozin.  Ann Pharmacother. 2014 Aug;48(8):1066-1069. PMID: 24740268. | 24740268 |
| 2013 | Jaime Foushee | Fox LM, Wilder AG, Foushee JA.  Physical compatibility of various drugs with neonatal total parenteral nutrition solution during simulated Y-site administration.  Am J Health-Syst Pharm.  2013 Mar 15;70:520-4. PMID: 23456406. | 23456406 |
| 2013 | Jaime Foushee | Goodbar NH, Foushee JA, Eagerton DH, Haynes KB, Johnson AA.  Effect of the human chorionic gonadotropin diet on patient outcomes.  Ann Pharmacother.  2013 May;47(5):e23. PMID: 23606549. | 23606549 |