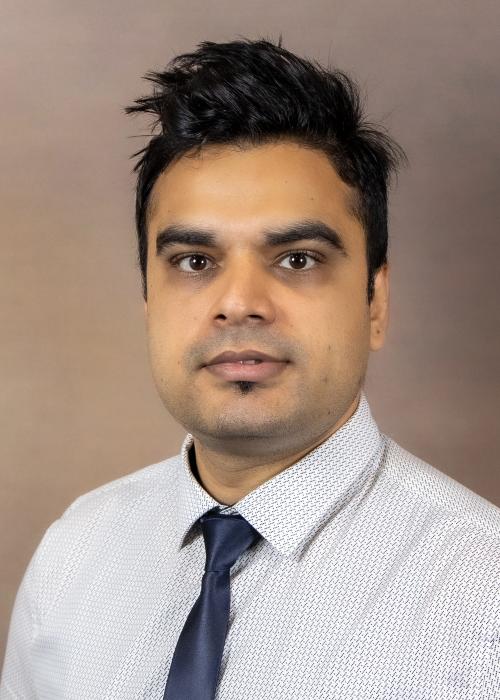 Dinesh Aryal, PhD
Department/Disciplines
:
Biomedical Affairs and Research,
Pharmacology
Campus
: Louisiana
Preferred First Name
: Dinesh
Education
| Year | University | Degree |
| --- | --- | --- |
| 2020 | University of Louisiana Monroe | PhD in Pharmacology |
| 2015 | Punjab Technical University | MS in Pharmacology |
Our research is focused on investigating the key pathophysiological mechanisms involved in the development of essential hypertension and associated renal complications. Hypertension has been characterized as one of the chronic pathological conditions of the human body and the exact mechanism of its development has not been identified yet, albeit various interlinking mechanisms have been studied and proposed. We demonstrated that chronic acidosis induction in animals could potentially lead to the activation of intrarenal renin angiotensin system and renal oxidative stress which eventually develops hypertensive state. We are now focused to investigate the potential biomarker that could possibly mediate the genesis of observed hypertension during acidotic conditions. This may elucidate a different origin for hypertension and may provide novel therapeutic targets for its treatment.
Selected Publications
| Year | Faculty | Citation | PMID |
| --- | --- | --- | --- |
| 2020 | Dinesh Aryal | Aryal D, Roy T, Chamcheu JC, Jackson KE. Chronic Metabolic Acidosis Elicits Hypertension via Upregulation of Intrarenal Angiotensin II and Induction of Oxidative Stress. Antioxidants. 2020 Dec 22; 10(1):E2. PMID: 33374943. | 33374943 |