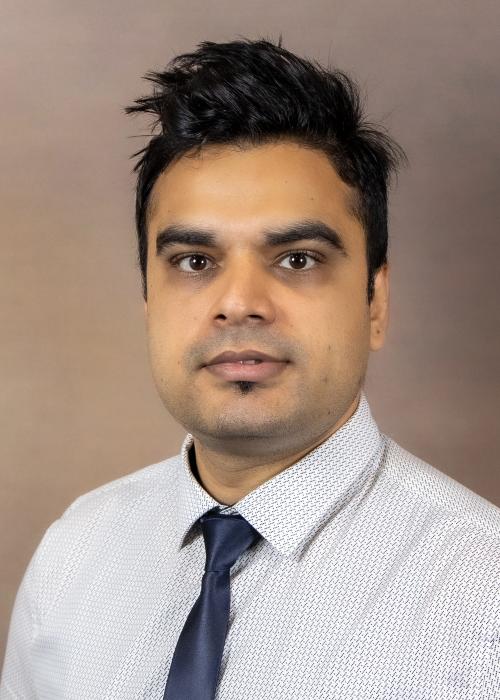 Dinesh Aryal, PhD
Department/Discipline
:
Biomedical Affairs and Research
Campus
: Louisiana
Preferred First Name
: Dinesh
My research areas include the pathophysiology of metabolic disorders and its mechanistic link to the hypertension. Hypertension has been characterized as one of the chronic pathological conditions of the human body and the exact mechanism of its development has not been identified yet albeit various interlinking mechanisms have been studied and proposed. I am intrigued by the potential role of dietary interventions resulting in metabolic disorder could be the consequence of high blood pressure. We revealed that chronic metabolic acidosis in the form of hyperchloremic renal tubular acidosis induced in animals could lead to the activation of intrarenal renin angiotensin system and renal oxidative stress which could ultimately develop hypertensive state in animals. These molecular mechanisms may elucidate a different origin for hypertension and may provide novel therapeutic targets for its treatment. My next projects would be focusing on evaluating the intrarenal mechanisms of free radical release and its possible independent effect on the renal tubular function to evoke persistent rise in blood pressure.
Selected Publications
| Year | Faculty | Citation | PMID |
| --- | --- | --- | --- |
| 2020 | Dinesh Aryal | Aryal D, Roy T, Chamcheu JC, Jackson KE. Chronic Metabolic Acidosis Elicits Hypertension via Upregulation of Intrarenal Angiotensin II and Induction of Oxidative Stress. Antioxidants. 2020 Dec 22; 10(1):E2. PMID: 33374943. | 33374943 |