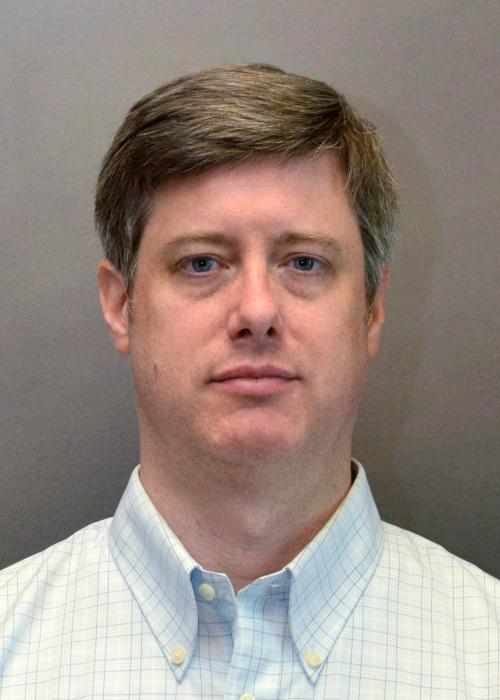 Clay Pandorf, PhD
Cellular Biology and Physiology Faculty
Department/Discipline
:
Cell Biology and Physiology
Campus
: Auburn
Prior to coming to VCOM Dr. Pandorf worked as a research physiologist at the US Army Research Institute of Environmental Medicine in Natick MA and served on the faculty at Mercer University School of Medicine in Macon GA. Courses taught at VCOM: Biochemistry, Musculoskeletal System, Gastrointestinal and Renal Systems, Reproductive and Endocrine Systems.
Education
| Year | University | Degree |
| --- | --- | --- |
| 2012 | University of California, Irvine | Post-doctoral Research Fellowship |
| 2008 | University of California, Irvine | PhD |
| 2003 | Boston University | MS |
| 1997 | University of Delaware | BS |
Current research focus is on regulatory mechanisms of skeletal and cardiac muscle adaptation. Muscle atrophy and contractile and metabolic adaptations occur in skeletal muscle in response to inactivity and various disease states. Similar changes occur in heart muscle in response to disease states such as hypertension, which can result in compensatory hypertrophy and ultimately heart failure. My laboratory has identified several novel long-non coding (lnc) RNAs that are implicated in gene regulation, particularly those of the myosin heavy chain gene family of motor proteins. These lncRNAs may serve as feasible therapeutic targets to restore muscle function compromised by disuse or disease.
Activities
American Physiological Society, Member
Selected Publications
| Year | Faculty | Citation | PMID |
| --- | --- | --- | --- |
| 2020 | Clay Pandorf | Pandorf C, Haddad F, Owerkowicz T, Carroll L, Baldwin K, Adams GR. Regulation of Myosin Heavy Chain Antisense Long Noncoding RNA in Human Vastus Lateralis in Response to Exercise Training. AJP-Cell Physiology. Am J Physiol. 2020 May 1;318(5):C931-C942. PMID: 32130073. | 32130073 |