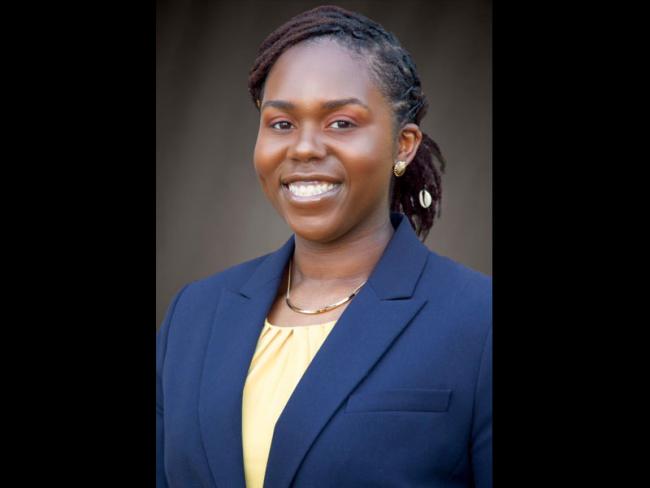 The 2021 Virtual SNMA Annual Medical Education Conference (AMEC) was from April 1st – April 4th. At this convention, Jeanne Nwagwu, MBS continued in the position of Region VI Director. At the 2021 AMEC, medical students and professionals attended a wide range of educational and networking events. It is consistently the largest gathering of underrepresented minority medical students at any time of the year in any place in the nation.
Jeanne Nwagwu is originally from Inglewood, CA where she grew up surrounded by the beach, great tacos, and most importantly her Nigerian family. She attended Georgetown University in Washington, D.C where she obtained a Bachelor of Science in Human Science and a Minor in Women's and Gender Studies. She then went on to Rutgers University in Newark, NJ where she received her Master's in Biomedical Sciences.
Currently, Jeanne is an OMS IV at Edward Via College of Osteopathic Medicine – VA Campus (VCOM). While at VCOM, Jeanne served as the Chapter President of SNMA creating new programming and fundraising initiatives. She is also a Student Ambassador where she represents VCOM in a wide array of events from giving tours to being a group leader for orientation and prospective student days.
Jeanne's current career interests are focused in primary care. She hopes to become an Obstetrician & Gynecologist and work in an inner-city providing care to underserved women.
When Jeanne isn't studying her days away, you can find her cooking up a new dish or testing out a new baking recipe that is usually gluten free. Like most, she also enjoys hanging out with her friends usually at a good restaurant. If Jeanne is feeling really creative, she works on new knitting projects to send cozy gifts to her friends and family. Jeanne is extremely excited to work in the role of Regional Director for Region VI, The Dynasty, and hopes to continue the legacy of Region VI!
More Than 1,500 medical and pre-medical students, physicians, exhibitors, administrators, government officials, and observers attended the 2021 AMEC. It is truly a distinct honor for Jeanne to continue in her position.
The theme of the 2021 AMEC was: Rooted in Excellence: Redefining Obstacles as Opportunities To Transcend. The SNMA follows its mission by creating programming initiatives to support current and future underrepresented minority medical students. Members simultaneously address the needs of underserved communities. The SNMA also works to increase the number of clinically excellent, culturally competent, and socially conscious physicians. For more information, please visit www.snma.org
Founded in 1964 by medical students from Howard University College of Medicine and Meharry Medical College, the Student National Medical Association (SNMA) is the nation's oldest and largest, independent, student-run organization focused on the needs and concerns of medical students of color. Organized with chapters across the nation, the SNMA membership includes over 7,000 medical students, pre-medical students and physicians. SNMA is dedicated to increasing the number of African-American, Latino, and other students of color entering and completing medical school and to assisting in the eradication of racial and ethnic health disparities. SNMA community service and mentoring programs provide science appreciation, health care education, mentoring, and academic enrichment to elementary, junior high school, high school and college students interested in pursuing health-related careers.