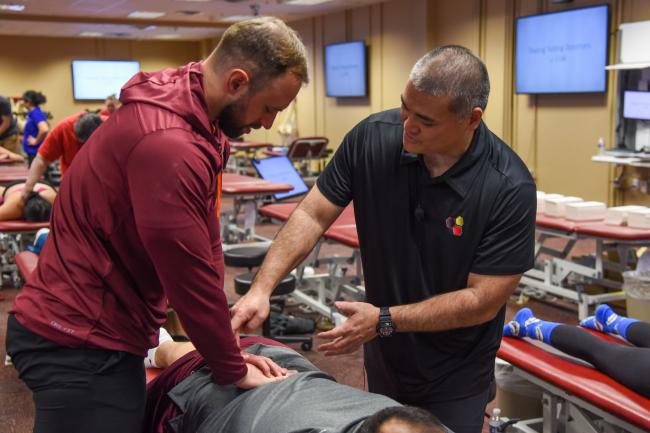 If you've ever stood in the meat section of the grocery store, you've probably seen fascia, the shiny covering of muscle and the membrane between skin and muscle. Historically, anatomy students have removed the fascia to see what is beneath it rather than looking at the fascia itself, but the American Fascial Distortion Model Association (AFDMA) wants to change that, believing that the fascia plays a big role in body processes.
At its most basic level, fascia is designed to promote freedom of movement within the body. Anything that distorts that freedom of movement can result in pain. Once that distortion is corrected, pain is relieved. FDM treatments focus on maintaining the healthy functioning of the fascia, so it is useful in treating a wide range of musculoskeletal injuries.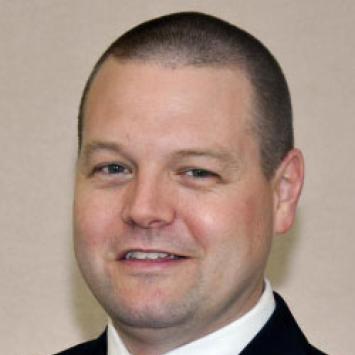 FDM is another form of OMM. It looks specifically at the fascia and how it wraps and interconnects everything in our bodies. Once we identify that part of the patient's problem or symptoms may be from the fascia, FDM will help us treat the fascia through manipulation to allow the fascia matrix to regain or restore its natural function.
Mark Rogers, DO, CAQSM, FAAFP, FAOASM
,
Associate Professor for Family Medicine, Discipline of Sports Medicine
In January, VCOM-Virginia's and the Virginia Tech-Carilion Family Medicine residency program hosted the AFDMA for a workshop on FDM. During the workshop, which provided CME credits, participants learned more about FDM and how to recognize and identify body language for each of the six principal types of fascial distortions. They learned verbal skills to enhance their ability to communicate with patients and to effectively treat the spine, sacrum and pelvis injuries they're likely to see in practice. Like so much of the learning that happens at VCOM, the workshop featured a lot of hands-on learning.
Dr. Priscilla Tu is the director of student medical education for VCOM's Roanoke region. She's also the associate program director and director of osteopathic education for VTC. Dr. Tu worked with Dr. Rogers and Dr. Todd Capistrant, DO, president-elect of AFDMA, to bring the workshop to the region. "The benefit for those to attended was another tool in their toolbox of OMT techniques to use to help patients," she says. "Many of them, as I did at my first course, thought about patients that had been treated using traditional OMT who likely had a dysfunction in the FDM model. Now they can treat those as well."
Dr. Briana Beach agrees. The 2015 VCOM graduate and 2018-19 VCOM sports medicine fellow says she's always on the lookout for new tools to treat her patients effectively, especially ones do not include medication. "I had previously heard about the Fascial Distortion Model but was never able to fit in a course," she tells us. "The chance to bring the workshop here and teach our residents as well as many physicians in our area at one time was an opportunity we couldn't pass up." She says that she and the residents at Carilion were already using the techniques they learned within the first week after attending the workshop.
Hosting the FDM workshop enhanced the ongoing relationship between VCOM and the VTC Family Medicine residency program. "Historically, VCOM served as the academic sponsor for their osteopathic family medicine residency program," explains Tom Maddy, the director for graduate medical education at VCOM-Virginia. "After the ACGME/AOA merged accreditation, VCOM continued to support the VTC family medicine program by providing resources to their trainees and hosting their residents for sports medicine and OMM rotations." In addition, the VCOM sports medicine fellowship program has had several VTC family medicine residents.
It is an important relationship for both organizations. "Carilion is a core clinical site for third and fourth year VCOM-Virginia rotations," observes Dr. Jan Wilcox, dean of VCOM-Virginia. "VCOM students benefit from the experience of working with family medicine residents on clinical rotations. "
For Dr. Tu, the collaboration between VCOM and Carilion is a natural fit. "This collaboration allowed for camaraderie among those who attended as we all learned a new model in osteopathic medicine together."