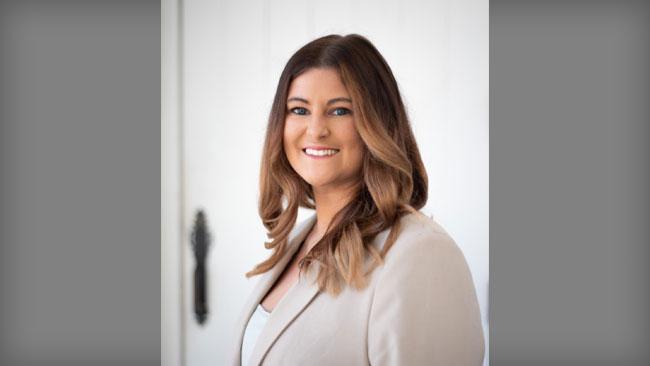 Members of the VCOM-Auburn Student DO of the Year Committee announced their selection of a student that best represented the principles of leadership, community service, dedication and professionalism. Alexandra "Aly" Skoczek, a member of the class of 2024, was selected to represent VCOM-Auburn as Student DO of the Year.
"I feel incredibly thankful that all my work over the last three years has made a meaningful impact," said Skoczek. "It has inspired me to be an even better future physician for my patients, as well as the community, and I hope that I can continue to live up to this honor in the years to come," Skoczek added.
Skoczek is from Lockport, Illinois, a southwest suburb of Chicago. She earned an undergraduate degree in neuroscience and philosophy at Lake Forest College. She subsequently attended graduate school at Emory University, where she earned a Master of Public Health (MPH) degree in genetic and molecular epidemiology. According to Skoczek, her experience while attaining a master's degree gave her a new outlook on underserved populations and barriers in healthcare. This pushed her to pursue a degree in osteopathic medicine.
Skoczek said that she knew she had found her forever career when she began working as a scribe in an emergency room in college. Skoczek noted that every day, she found herself engrossed in every aspect of patient care. "All the physicians I worked with always encouraged my passion and I thank them for shaping me into the future physician that I am," said Skoczek. "I worked with some amazing physicians such as Dr. Lauren Towle and Dr. Valerie Schmidt, among others, who truly demonstrated how to be intelligent, compassionate physicians at work but also great women and mothers outside of the hospital," said Skoczek.
Skoczek said that she is currently pursuing general surgery as her specialty and has been lucky to have Dr. Dennis Fernandez as a supportive surgical mentor during her clinical rotations. Skoczek is not sure where she will eventually end up to practice, however, she said that she was open to practicing anywhere that she can do the most for her patients.
While on the VCOM-Auburn campus, Skoczek served as secretary of the Hispanic Community Medical Outreach student organization (HCMO), national liaison for the Student American Academy of Osteopathy (SAAO) and was a member of the American College of Osteopathic Emergency Physicians (ACOEP), the American College of Osteopathic Surgeons (ACOS-MSS) and the Student Osteopathic Medical Association (SOMA). Currently, while on clinical rotations, Skoczek is serving as the medical student representative for the Madison County Medical Society, and as a member of the Medical Society of the State of Alabama (MASA), as well as a member of the Society for Surgery of the Alimentary Tract (SSAT).
Skoczek said that she is passionate about research and has published research on COVID-19's effect on medical students, both domestically and internationally, and a surgical case report on a rare presentation of asymptomatic appendicitis. She is currently researching postoperative outcomes following robotic hernia repair in patients with modifiable comorbidities and the use of transversus abdominis plane (TAP) blocks and opioid uses following elective hernia repair. Skoczek has presented at multiple national conferences and plans on submitting her current research for publication in the coming months.