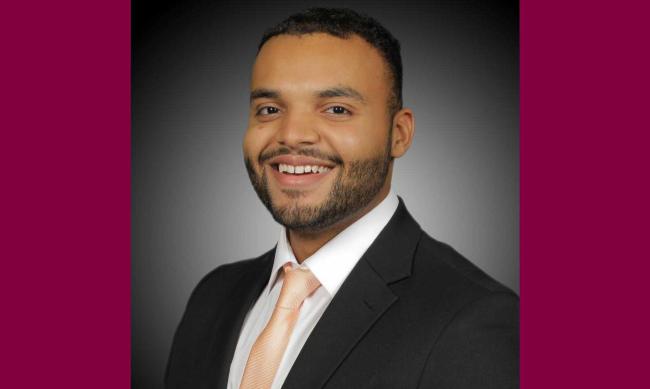 VCOM-Louisiana second-year medical student, Omar Haggaz, received one of only 56 awards from the United Healthcare Foundation (UHF)/National Medical Fellowship (NMF) Diverse Medical Scholars Program for the 2021-2022 academic year.
A renewable scholarship opportunity for second-, third-, and fourth-year medical students, the UHF/NMF Diverse Medical Scholars Program awards $7000 scholarships to qualified medical students each year. The program requires all recipients to complete 200 hours of service-learning within an underserved community. They must then create a poster and PowerPoint to accompany their required oral presentation at NMF's culminating event in June.
Haggaz's research project is entitled, A Qualitative Assessment of Barriers and Reluctance towards COVID-19 Vaccines in African Americans Residing in Ouachita Parish, Louisiana.
"The importance of my project lies in investigating the reasoning behind some of the nation's lowest vaccination rates here in Ouachita Parish," said Haggaz. "The idea was prompted by the area's prominent history of redlining and stark wealth inequity still prevalent today."
Haggaz is a member of VCOM-Louisiana's inaugural class of medical students. The campus is located in Monroe, Louisiana, in Ouachita Parish.