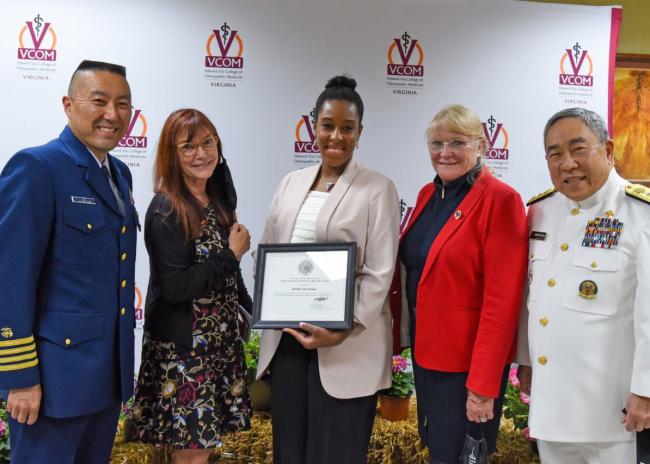 Congratulations to Dr. Randdie-Joyce Rameau, Class of 2021, on being awarded the 2021 Excellence in Public Health Award! The awards program recognizes medical students across the United States who advance public health and those who exemplify the United States Public Health Services (USPHS) mission to protect, promote, and advance the health and safety of the nation.
Physician officers of the USPHS have played a vital role in the nation's health for over 200 years. They serve in various capacities, including serving as clinicians in the Indian Health Service or Bureau of Prisons, conducting research at the National Institutes of Health, evaluating the efficacy and safety of drugs and medical devices at the Food and Drug Administration, and conducting disease surveillance and outbreak investigations at the Centers for Disease Control and Prevention.
From an early age, Dr. Rameau learned about the inequities in healthcare while living in Haiti, one of the most impoverished nations in the western hemisphere. Growing up, Dr. Rameau was keenly aware that many people in her community were unable to receive even the most rudimentary of care due to a lack of financial resources. After returning to the United States to pursue her undergraduate degree, Dr. Rameau chose medicine as her profession of choice, hoping to improve the lives of those facing health disparities.
In her time at VCOM, Dr. Rameau has gone above and beyond to pursue her interest in public health while balancing her curricular activities and rotations. In 2018, she was selected as one of two sponsored fellows by the American Osteopathic Association (AOA) to return to Haiti and participate in a social medicine immersive program. In this program, Dr. Rameau learned how socioeconomic factors affect the healthcare of marginalized communities, advocate for policy change to help provide better access to care and deliver equitable care to underserved populations.
As part of VCOM's international program, she traveled to the Dominican Republic with faculty and peers to provide care to underserved communities. To optimize care for future patients, Dr. Rameau pursued a summer study abroad program in Costa Rica that taught medical Spanish to healthcare providers to ensure she could communicate with a broader range of individuals and communities. With the Student National Medical Association (SNMA), she participated in Mini Medical Schools to educate youth in Southwest Virginia on health and wellness. With her participation in health fairs and other student events on campus, Dr. Rameau has proven her dedication to advancing the well-being of others, all while learning and improving her skill set.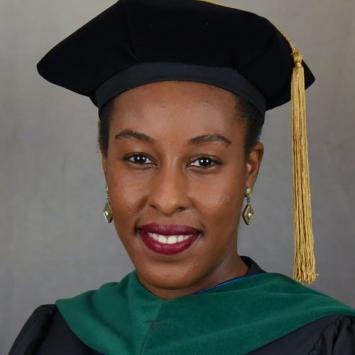 Serving my community while making an impact is the motivation behind my commitment and dedication to the medical field. Receiving the 2021 USPHS Excellence in Public Health Award is not necessarily a prize but an affirmation that I am on the right path and making a positive impact on those I serve. It is an honor to have been nominated by Dean Willcox and chosen to receive such a prestigious award from the USPHS. In the spirit of this award, I will continue to uplift those around me, with the encouragement of the astounding osteopathic medical community
Dr. Randdie-Joyce Rameau
,
VCOM Virginia Class of 2021
Dr. Randdie-Joyce Rameau will continue with a residency placement at the University Of Central Florida- College Of Medicine in Orlando, Florida.