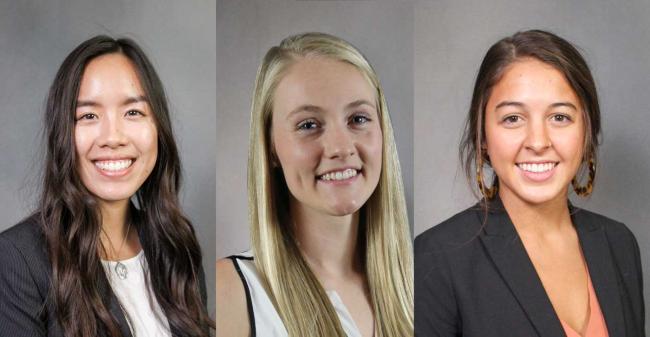 Osteopathic Leadership Advocacy Day was held on September 10, with leaders from the profession – including Ron Januchowski, DO, VCOM-Carolinas Associate Dean for Curriculum, Assessment and Medical Education and VCOM-Carolinas students Anna Green (Class of 2022), Annie Nguyen (Class of 2023) and Meg Ray (Class of 2023) – meeting remotely with 125 congressional offices from 31 states. The purpose of the event, organized by the American Osteopathic Association (AOA), was to lobby Congress on three proposed healthcare bills.
Physicians suffer from high levels of stress and burnout, resulting in their profession having the highest suicide rate in the United States, a crisis exacerbated by the COVID-19 pandemic. To address the problem, the Dr. Lorna Breen Health Care Provider Act was proposed, named for a New York City emergency physician who committed suicide as a result of this overwhelming pressure.
The legislation is designed to address a variety of mental health issues physicians face under current conditions, and to promote mental and behavioral health.
The act proposes to establish grants for training in burnout and suicide prevention, establish awareness campaigns targeting health professionals and establish a study on mental health and burnout among physicians.
Also on the day's agenda was the Protect Seniors from Prior Authorization Abuses Act, which highlights many harmful practices which currently affect seniors, as well as a number or proposed solutions. With Medicare enrollment on the rise, this bill is crucial and timely.
A third bill was also discussed, called The Surprise Bill Act. This proposed legislation is meant to remedy surprise medical billing that often occurs after emergency services are rendered, a practice that can put a crippling burden on millions of patients across the U.S.