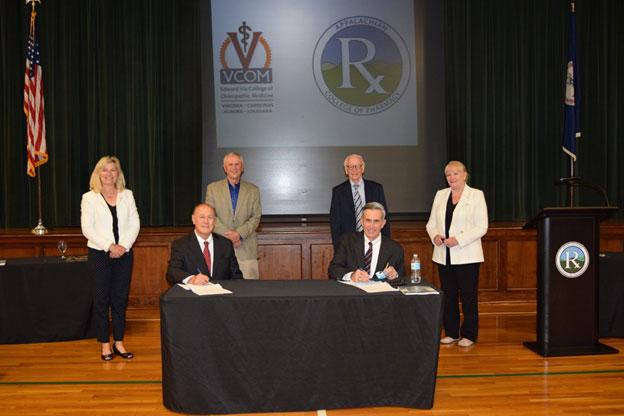 The Appalachian College of Pharmacy's (ACP) Board of Directors voted this week to align with the Edward Via College of Osteopathic Medicine (VCOM) under the Harvey Peter's Center Foundation's family of schools by joining its educational consortium. Earlier this year, the Foundation determined that it would support ACP in becoming a member.
This alignment will further support each organization's shared missions—to bring quality healthcare to the Appalachian region's underserved populations by developing resources of the highest quality for deserving patients who reside there. This agreement will also allow for increased learning opportunities and interprofessional education options for the students from each school. By facilitating an increased collaboration among their students, these institutions will strengthen the framework by which healthcare will be provided in the future. 
This agreement will make ACP a sister institution with VCOM in its educational consortium upon approval by ACP's accrediting bodies. The agreement was signed on Tuesday, June 30, at ACP in Oakwood, VA. The new status is contingent upon approval by ACP's accrediting bodies, the Accreditation Committee for Pharmacy Education (ACPE), the Southern Association of Colleges and Commission on Colleges (SACSCOC) and the State Council of Higher Education for Virginia (SCHEV).