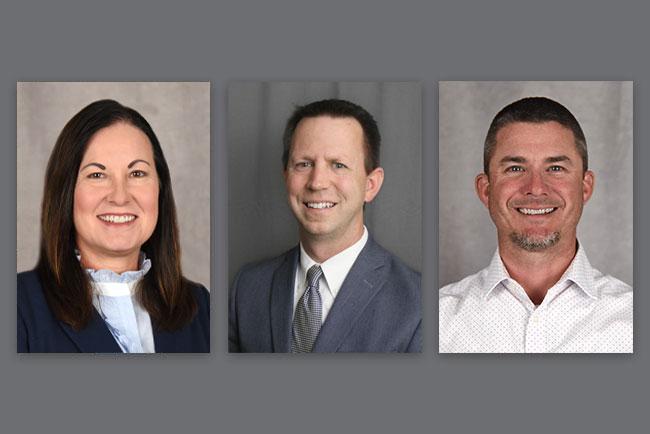 On June 21, 2023, VCOM President Dixie Tooke-Rawlins DO, announced that several members of the VCOM family have been promoted to better serve the college and its students, faculty and staff. 
Debbie West, Ed.D., has been promoted to provost. In that role, West will oversee VCOM's academic programs, ensuring that the college continues to offer a high-quality medical education and has excellent outcomes at each of its four campuses and institution wide. Specifically, West will ensure that VCOM continues to recruit excellent applicants, has academic and mental health support systems for students to ensure their success and offers College-wide faculty development and CME opportunities for physicians across the institution.  
Dr. West will also supervise and ensure the success of VCOM's joint programs with the Harvey W. Peters Research Foundation and other affiliated universities, including the master of arts in biomedical sciences (MABS) and anesthesiology assistant programs that are offered in collaboration with Bluefield University, the master's degree in data analytics offered in collaboration with Averitt University and the developing doctorate in public health, which will be offered with the Appalachian College of Pharmacy. 
West will also oversee all state approvals and accreditation processes and documents for all VCOM's campuses and programs. 
Matthew Cannon, DO, dean of VCOM-Carolinas, has been promoted to senior dean. While each campus dean will retain academic and budgetary oversight of their respective campuses, Dr. Cannon will lead the campus deans in assuring the quality and consistency of the VCOM curriculum across campuses. Dr. Cannon will also convene a weekly meeting with all of the deans to discuss academic matters and student and faculty policies and procedures. His efforts will help ensure the consistency of academic excellence college wide. 
Jim Rathmann has been promoted to vice president for information technology. In that role, he will ensure that we have the latest in information technology to support our campuses. This will become increasingly important as VCOM moves toward greater technology in our academic programs, from the programs that operate within Canvas to new virtual reality tools supporting educational excellence. The division will continue to grow as VCOM hires new programmers who will support educational systems, such as artificial intelligence, which will enhance our academic and research programs.  
This is an exciting time for VCOM, and we are pleased to acknowledge these members of the VCOM family for their excellent service to the college.