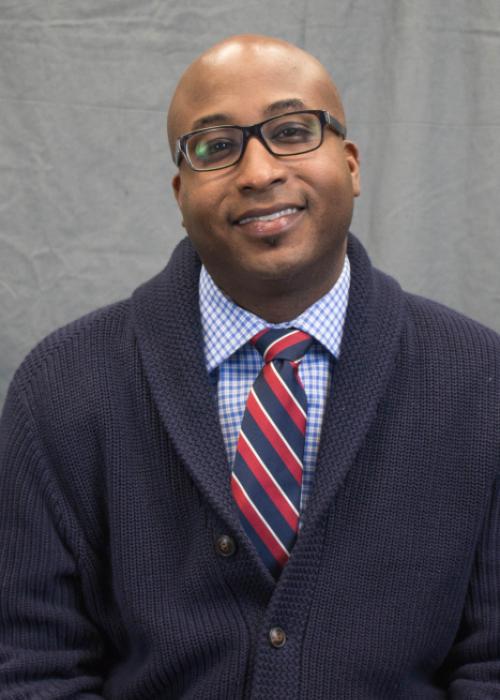 Stephan Brown, MD, PhD
Assistant Professor for Cell Biology and Physiology
Department/Discipline
:
Cell Biology and Physiology
Campus
: Carolinas
Office
: Magnolia Research Center
My research interests include determining the effects of endocrine disrupting chemicals on developing tissues. To date, we have determined tolylfluanid decreases oxygen consumption in heart and muscle cells, which increases metabolic demand and mitochondrial biogenesis. I also have an ongoing project with the aim of understanding the colon cancer development in inflammatory bowel disease (IBD). We have determined that IBD impedes colon crypt development, which increases the likelihood of cancer development. These current projects are in calibration with researchers and students from VCOM Carolinas, USC Upstate and Virginia-Maryland College of Veterinary Medicine. Involvement of students is an intrinsically gratifying aspect of my research program. Though these interests may seem completely different, they allow me to develop cell models to answer dynamic biological questions. My goal is to obtain federal funding to pursue further studies to contribute to the body of knowledge in the aforementioned areas as well as minority health and education. My laboratory capabilities include cellular signaling determination, protein isolation and function assays, stem cell culturing and reprogramming, cancer biology, and metabolomics.
Selected Publications
| Year | Faculty | Citation | PMID |
| --- | --- | --- | --- |
| 2020 | Stephan Brown | Davis AF, Thomas AA, Shorter KS, Brown SL, Baumgarner BL. Low-dose caffeine administration increases fatty acid utilization and mitochondrial turnover in C2C12 skeletal myotubes. Physiological Reports.  2020 Jan;8(1):e14340. PMID: 31960608. | 31960608 |
| 2020 | Stephan Brown | Enyart DS, Crocker CL, Stansell JR, Cutrone M, Dintino MM, Kinsey ST, Brown SL, Baumgarner BL. Low-dose caffeine administration increases fatty acid utilization and mitochondrial turnover in C2C12 skeletal myotubes. Physiol Rep. 2020 Jan;8(1):e14340. PMID: 31960608. | 31960608 |
| 2018 | Stephan Brown | Davis AF, Thomas AA, Shorter KS, Brown SL and Baumgarner BL. Cellular fatty acid level regulates the effect of tolylfluanid on mitochondrial dysfunction and insulin sensitivity in C2C12 skeletal myotubes. Biochem Biophys Res Commun. 2018 Oct 28;505(2):392-398. PMID: 30262144. | 30262144 |
| 2014 | Stephan Brown | McKinney CE, Brown SL. Human iPSC Models: A platform for investigating neural developmental diseases. Journal Molecular Medicine and Genetics. 2014; 8:122. doi: 10.4172/1747-0862.1000122 | |