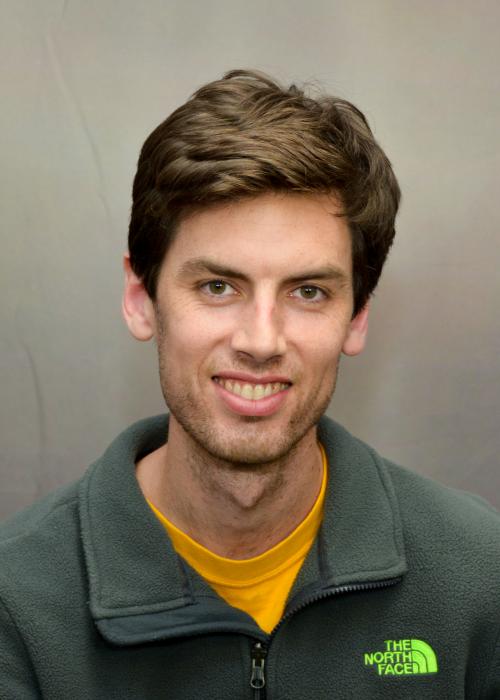 Nick Kinney, PhD
Assistant Professor for Biomedical Sciences
Department/Discipline
:
Biomedical Affairs and Research
Campus
: Carolinas
Preferred First Name
: Nick
I actively work in two research fields: human genetic diversity and chromatin folding. My interest in human genetic diversity seeks to understand the function of repetitive DNA. For decades repetitive DNA was referred to as junk; however, a growing body of evidence suggest that some repetitive elements are leveraged by natural selection for efficient evolution. My recent contributions to this field demonstrate that some repeats – specifically microsatellites – vary in people of different ethnicity. My work on chromatin folding seeks to understand how the human genome folds within the boundary of the nucleus. This problem is intriguing because two meters of DNA is confined to a space just a few micros across. Simulations show that randomly folding chromatin leads to catastrophic entanglement; thus, chromatin must be organized. My recent publication in this field invents new ways to economically fold chromatin and quantify its organization. My capabilities are computational. I am an expert in a variety of programming languages including Python, Perl, C, MATLAB, MySQL, R, and PHP. I also have experience with machine learning, neural networks, artificial intelligence, and API development.
Publications
Year
Faculty
Citation
PMID
2021
Nicholas Kinney, Lin Kang, Ramu Anandakrishnan, Pawel Michalak, Harold "Skip" Garner

Kinney N, Kang L, Bains H, Lawson E, Husain M, Husain K, Sandhu I, Shin Y, Carter JK, Anandakrishnan R, Michalak P, Garner H. Ethnically biased microsatellites contribute to differential gene expression and glutathione metabolism in Africans and Europeans. PLoS One. 2021 Mar 25;16(3):e0249148. doi: 10.1371/journal.pone.0249148. eCollection 2021. PMID: 33765058.

33765058
2020
Ramu Anandakrishnan, Tiffany Carpenetti, Pawel Michalak, Lin Kang, Nicholas Kinney, Arben Santo, John Anstrom, Harold "Skip" Garner, Robin Varghese

Anandakrishnan R, Carpenetti TL, Samuel P, Wasko B, Johnson C, Smith C, Kim J, Michalak P, Kang L, Kinney N, Santo A, Anstrom J, Garner HR, Varghese RT. DNA sequencing of anatomy lab cadavers to provide hands-on precision medicine introduction to medical students. BMC Med Educ. 2020 Nov 16;20(1):437. PMID: 33198737.

33198737
2020
Nicholas Kinney, Harold "Skip" Garner

Rivero-Hinojosa S, Kinney N, Garner HR, Rood BR. Germline microsatellite genotypes differentiate children with medulloblastoma. Neuro Oncol. 2020 Jan 11;22(1):152-162. PMID: 31562520.

31562520
2020
Ramu Anandakrishnan, Harold "Skip" Garner, Nicholas Kinney

Kinney N, Hickman M, Anandakrishnan R, Garner HR. Crossing complexity of space-filling curves reveals entanglement of S-phase DNA. PLoS One. 2020 Aug 31;15(8):e0238322. PMID: 32866178.

 

32866178
2019
Nicholas Kinney, Harold "Skip" Garner

Rivero-Hinojosa S, Kinney N, Garner HR, Rood BR. Germline Microsatellite Genotypes Differentiate Children with Medulloblastoma. Neuro Oncol. 2019 Sep 28. pii: noz179. [Epub ahead of print]. PMID: 31562520.

31562520
2019
Lin Kang, Pawel Michalak, Ramu Anandakrishnan, Robin Varghese, Nicholas Kinney, Harold "Skip" Garner

Kinney N, Titus-Glover K, Wren JD, Varghese RT, Michalak P, Liao H, Anandakrishnan R, Pulenthiran A, Kang L, Garner HR. CAGm: a Repository of Germline Microsatellite Variations in the 1000 Genomes Project, Nucleic Acids Res. 2019 Jan 8;47(D1):D39-D45. PMID: 30329086.

30329086
2019
Ramu Anandakrishnan, Robin Varghese, Nicholas Kinney, Harold "Skip" Garner

Dash S, Kinney N, Varghese R, Garner H, Feng W, Anandakrishnan R. Differentiating between cancer and normal tissue samples using multi-hit combinations of genetic mutations. Sci Rep. 2019 Jan 30;9(1):1005. PMID: 30700767.

30700767
2019
Ramu Anandakrishnan, Robin Varghese, Nicholas Kinney, Harold "Skip" Garner

Anandakrishnan R, Varghese R, Kinney N, Garner HR. Estimating the number of genetic mutations (hits) required for tumorigenesis based on the distribution of somatic mutations. PLoS Comput Biol. 2019 Mar 7;15(3):e1006881. PMID: 30845172.

30845172
2019
Nicholas Kinney, Lin Kang, Ramu Anandakrishnan, Robin Varghese, Pawel Michalak, Harold "Skip" Garner

Kinney N, Kang L, Eckstrand L, Pulenthiran A, Samuel P, Anandakrishnan R, Varghese RT, Michalak P, Garner HR. Abundance of ethnically biased microsatellites in human gene regions. PLoS One. 2019 Dec 12;14(12):e0225216. PMID: 31830051.

31830051
2018
Robin Varghese, Nicholas Kinney, Harold "Skip" Garner

Kinney N, Larsen TR, Kim DM, Varghese RT, Poelzing S, Garner HR, AlMahameed ST. Whole Exome Sequencing Reveals Microsatellites DNA Markers for Response to Dofetilide Initiation in Patients with Persistent Atrial Fibrillation, A Pilot Study.  Clin Cardiol. 2018 Apr 19. PMID: 29671888.

29671888
2017
Ramu Anandakrishnan, Robin Varghese, Nicholas Kinney, Harold "Skip" Garner

Kinney N, Varghese RT, Anandakrishnan R, Garner HR. ZDHHC3 as a risk and mortality marker for breast cancer in African American Women. Cancer Informatics. 2017;16:1–6. PMID: 29276372.

29276372