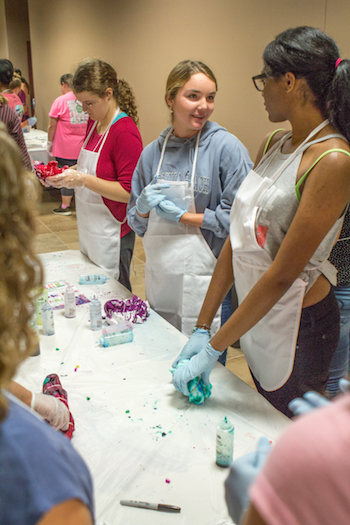 Each summer the Edward Via College of Osteopathic Medicine (VCOM)–Virginia welcomes high school students to its campus who have a desire to explore medical education through the Summer Enrichment Experience (SEE) program. From July 11 to 22, 2016, the SEE program brought 31 male and 58 female attendees to the Blacksburg, Virginia campus.
The SEE program at VCOM is designed to promote science and medicine to area high school students. In doing so, VCOM hopes to encourage attendees to pursue careers in science and medicine while helping them gain an appreciation of behaviors that are fundamental to healthy lifestyles.  
According to Kimberly Garnett, Education Technician for Graduate Biomedical Sciences at VCOM, one of the greatest transformations that takes place at the SEE program is internal within each attendee. Often, the attendees find themselves looking toward the future.
"This camp reassured me that I know that I want to be a doctor," said Mary Brown, 16, from Radford, Virginia, as she concluded the girls' week with a celebration cookout where parents were invited to dine with attendees, VCOM staff and medical student leaders.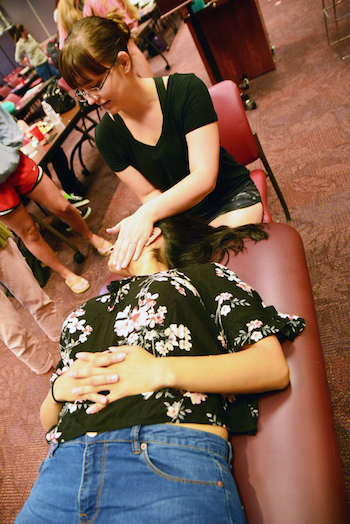 Shining a light on the medical professional as a whole is not the only impact of the SEE program. Osteopathic medicine is also highlighted with medical student leaders demonstrating how to relieve pain and tension through osteopathic muscle manipulation, OMM. This is a type of medical practice many of the program's attendees are often unfamiliar with.
"I learned that there are more careers that focus on muscle manipulation and helping with pain," said Victoria Bowen, 17, Radford, Virginia. "Hopefully [this program] will help guide me, once I do get to college, in what career path I will be choosing."
Throughout the week of the SEE program, each set of attendees took part in a number of activities including cadaver labs, interactive lectures, impaired driver demonstrations with the Montgomery County Sheriff's Office, and other hands-on lab activities.
For more information, visit www.vcom.edu/academics/see-program.