Friday, December 13, 2019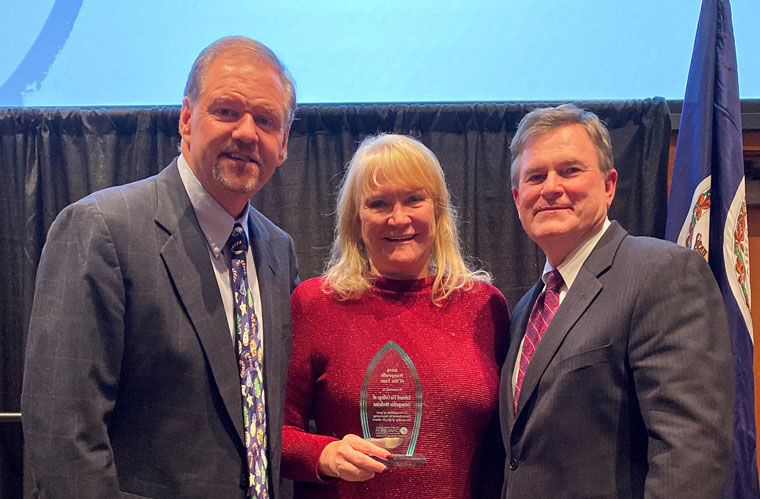 December 5, 2019 - The Edward Via College of Osteopathic Medicine (VCOM)-Virginia had the honor of being awarded the Montgomery County Chamber of Commerce's 2019 Nonprofit organization of the Year. There were 19 nominations for the award, split into two categories: large and small nonprofit.
The organizations are nominated by members of the community and Chamber members. The winner is selected by the awards committee, which is comprised of previous winners. The committee researches each nominee and determines a winner based on the criteria of the Chamber member holding appropriate IRS designation as a nonprofit, promoting and developing a positive environment for operation and growth in the New River Valley (NRV), serving a humanitarian need, and having sought innovative ways to serve Montgomery County.
VCOM was selected for this honor because the College's economic growth, positive values and living its mission, embraces and adopts creativity and innovation, and for making a difference in the lives of individuals and families within the NRV.
According to VCOM President and Provost Dixie Tooke-Rawlins, DO, "In addition to educating and bringing new physicians to the area, the College continues to serve the local community through community health fairs, mini-med schools, donation drives, Angel Trees, toys for tots, American Heart Association annual 5K, and summer science camps. VCOM makes a significant difference in the economy by providing an economic impact of greater than 60 million dollars in Virginia annually."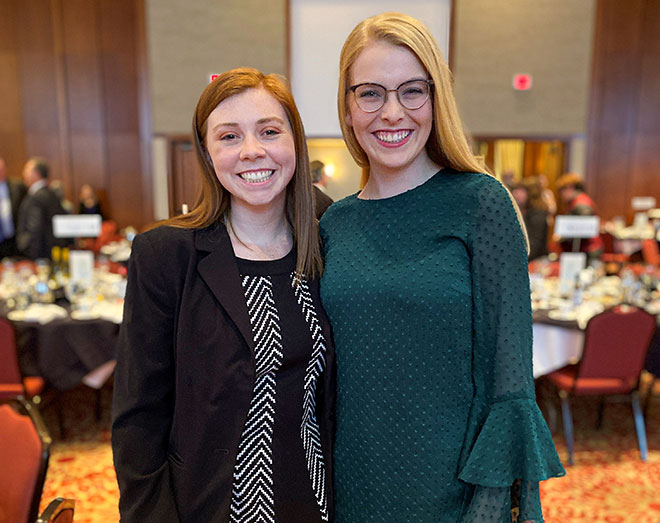 Beyond the annual economic impact, VCOMs local impact includes contributing to renovations of an older Virginia Tech building to create a VCOM/VT collaborative Center for One Health Research, working with the Corporate Research Center to promote the attraction of new industry, collaborating educationally and financially with the local core community teaching hospitals, including Carilion and Lewis-Gale Montgomery, and with community-based affiliated physician practices. VCOM has admitted more than 400 Virginia Tech graduates into the medical school.  VCOM assisted with the development of two affiliate medical practices in the NRV, New Beginnings Pediatrics and VCOM Sports and Osteopathic Medicine. New Beginnings Pediatrics, was established to meet the incredible need of a practice that would accept all patients, including Medicaid, and includes those who previously had to travel out of the area due to limited pediatric providers accepting Medicaid.   
VCOM is unique in its medical school mission, including producing physicians to serve in rural and medically underserved areas of the state. VCOM recruits students from its target regions, which first includes the NRV, then the rural Southside and southwest communities, and followed by all rural and medically underserved areas of Virginia. VCOM expanded their mission to the rural and medically underserved areas in South Carolina, establishing the campus in Spartanburg, to rural Alabama when establishing a campus at Auburn University, and will be opening a new campus in July 2020 in Monroe La.  Seventy-one percent of VCOM students are from the target states with 24% being from communities of less than 10,000 and 46% from communities of less than 30,000. "Last year alone, VCOM-Virginia recruited 120 of the 179 new students from Virginia," added Bill King, Vice President for Recruitment and Application Services.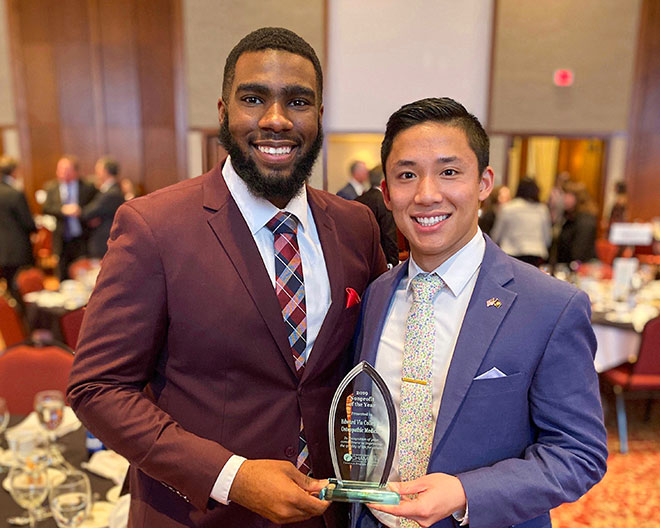 In addition to the over 400 VCOM students living in the local Blacksburg community, an additional 200 plus are being educated in rural and small communities throughout the Southwest and Southside regions.  VCOM-Virginia has greater than 150 employees dedicated to the school who purchase goods and services locally. VCOM has additional third and fourth-year students being educated throughout the state, taught by part-time paid clinical faculty, teaching while they work as physicians. All of these activities combine to have a very direct and substantial impact on the economy of Montgomery County.