Wednesday, January 8, 2020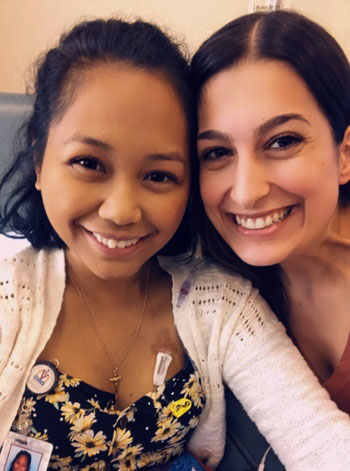 Marianne Abadam, a second-year medical student at VCOM-Virginia, is a lively person bursting with positivity and energy. She has always dreamt of becoming a physician and is determined not to let anything stand in her way of achieving that goal, not even cancer.
Marianne started to feel extreme itching in the winter of 2017, then increased fatigue in December 2018. She received her first scan on January 21, 2019, the day before her first exam of the block. She received a call from her nurse practitioner, who told her she needed to do other CT scans on her, and she needed to see the oncology and surgery department. Marianne had a biopsy and was formally diagnosed on February 21, 2019, by her surgeon. On February 25, 2019, her oncologist told her she had Stage 2 Hodgkin Lymphoma, one month after her first scan. Between January and February, she had four scans and two surgeries. Friday, March 1, Marianne received her port, which is a small disc-like device that is placed under the skin that is used to draw blood and give treatments. On March 7, Marianne started her first cycle of ABVD chemotherapy at Blue Ridge Cancer Care. She had to go through six treatments of chemotherapy until May 2019.
"I was 26 when I started chemo, and I'm 27 now. I didn't wait for 26, 27 years to skip out of medical school now. I took off time after my undergrad. I'm here, and I don't plan on leaving," said Marianne.
Marianne said everybody at VCOM helped her stay positive throughout her chemotherapy treatments. The president of the Emergency Medicine Club, had her relative make a giant quilt with boxes. The students and faculty filled the boxes on the quilt with positive quotes. "It was really nice reading it because they wrote things like you're beautiful, strong, and inspiring. Inspiring was something that I didn't really understand because I already felt at the bottom, but nobody knew because I tried to stay the same for the most part. But the fact that other people found me inspiring helped. It somewhat put pressure on me because everybody thinks I'm so great, so I have to keep being great. But at the same rate, I've had a lot of people in my class come up to me and tell me they couldn't have done what I was doing. Every day they still saw me in class; I never hit my missed attendance limit. I was there for everything, even if it wasn't mandatory unless I had a doctor's appointment or I was at chemo," said Marianne.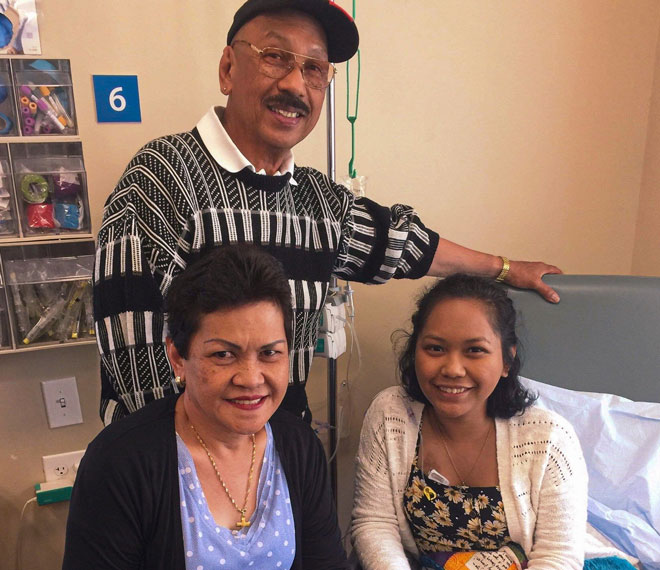 Her best friend, Anna Katsafanas, started a GoFundMe for Marianne, in which it raised over 10,000 dollars. She also set up a meal train for Marianne, where the students signed up to bring her meals on different days. The meal train was another way the Class of 2022 helped Marianne and one less thing to take off her plate. One of her classmates coordinated to bring chemo baskets for every time she went to a session to help pass the time. In the chemo baskets were snacks, games, magazines, and other things that helped pass the time. Another one of her classmates built her bedframe because he knew that she wouldn't be able to because of her surgery. Her seatmate brought in gloves and masks for classmates who were sick when she was neutropenic since Marianne was at a higher risk for catching someone's illness.
"That was probably the biggest help was everybody else. Everyone else believed in me because I had been doing it, and a lot of people would say I can't complain because Marianne isn't complaining. Complaining wasn't going to help me; it wasn't going to make the chemo easier or cancer go away."
Marianne was declared in complete remission on August 7, 2019 and on August 20, she had her port removed.