Friday, September 18, 2015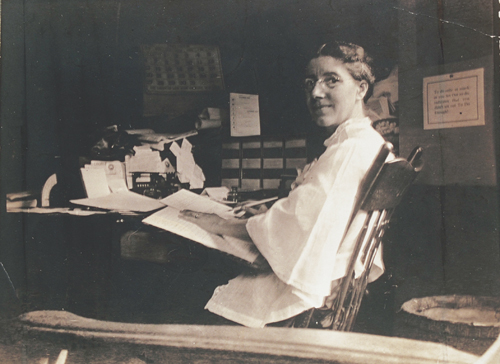 The VCOM Library is hosting the National Library of Medicine's traveling exhibit, The Literature of Prescription: Charlotte Perkins Gilman and the Yellow Wall-Paper.  The six-banner exhibit will be displayed on the second floor outside of the VCOM Library from September 21, 2015, through October 31, 2015.
The traveling exhibition explores the role of late nineteenth-century medical and scientific experts in using the idea of female weakness to discourage women from participating in professional, creative, and intellectual life.  Artist and writer Charlotte Perkins Gilman was advised by a physician to "live as domestic a life as far as possible… And never touch pen, brush, or pencil again" as long as she lived in order to preserve her health. After three months of following those instructions, she returned to writing and in two days penned The Yellow Wall-Paper, a story about a young woman driven mad by the "rest cure" advocated by the medical profession. Her famous tale continues to serve as an indictment of the medical profession and social conventions that restrict women's professional and creative opportunities. 
NOTE: To view more information about this exhibit, which was developed and produced by the National Library of Medicine, National Institutes of Health, go to: http://www.nlm.nih.gov/theliteratureofprescription/