Wednesday, December 19, 2018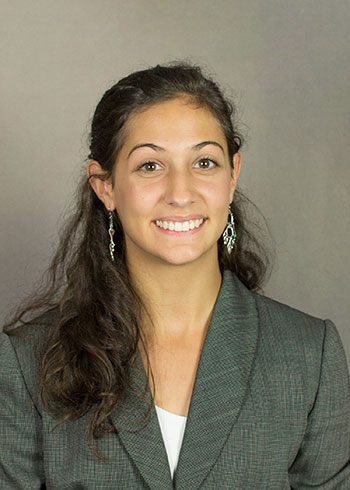 Toria Knox, VCOM-Virginia Class of 2019, was honored as VCOM-Virginia's 2019 Student Doctor of the Year. In Toria's time at VCOM, she has accomplished a long list of outstanding achievements and served as a leader to her peers.  
She has filled the roles of clinical skills intern at VCOM's Simulation Center, VCOM Student Ambassador and the Student Association of the American College of Osteopathic Family Physicians' (SAACOFP) student chapter president.
Toria has been the chief organizer for many VCOM events including the 2nd Annual Franklin County Health Fair, VCOM's Mountain Mission School Service Trip and Health Education Day, booths at the 5th Annual AARP Health and Wellness Fair, the 4th Annual Standardized Patient Appreciation Event at VCOM, the 4th Year Family Medicine Panel and Graduation Celebration, and many events for VCOM's Family Medicine Organization. She has successfully seen these events to fruition. 
Toria is a member of Sigma Sigma Phi Honor Society – Chi Chapter and a recipient of the F. W. "Sonny" Merryman, Jr. Family Endowed Scholarship. 
She was recognized by the T.O.U.C.H. Program with a 2017-2018 Gold Award for 170.75 hours of community service by the Council of Osteopathic Student Government Presidents (COSGP) for her dedication in EMT volunteering at the Blacksburg Volunteer Rescue Squad.
She is active in the Infectious Disease committee of ACOI and won a Via Wellness Gold award for her enthusiastic participation.
Demonstrating leadership, professionalism, community service and dedication, Toria was chosen by a committee as the best representative of the Class of 2019. She is a finalist in the American Association of Colleges of Osteopathic Medicine's (AACOM) National Student Doctor of the Year Award. Congratulations Toria!