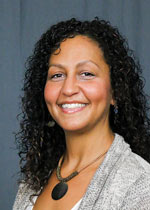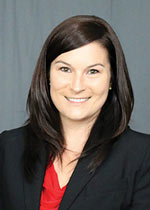 The Edward Via College of Osteopathic Medicine (VCOM) is pleased to announce that Class of 2018 medical students Vanessa Hortian and Meghan Milligan were recently selected to receive the 2016 Excellence in Public Health Award from the U.S. Public Health Service Physicians Advisory Committee. The students will meet with an officer of the Public Health Service and officially receive their award on May 11, 2016.
"This award is a testament to the education provided by the Edward Via College of Osteopathic Medicine and to the high caliber of your students," said Jeneita Bell, MD, MPH, representative for the Physicians Professional Advisory Committee. "We hope that this will encourage faculty and students to continue their strong work in public health."
In the fall of 2015, second year students Hortian and Milligan began a new public health initiative in Spartanburg, South Carolina, where VCOM-Carolinas is located. The Promoting Lifelong Activity in Youth (PLAY) Program helps local children to understand and appreciate the benefits of exercise, to cultivate a positive self-image that facilitates a desire to make healthy life choices, and to learn fun, safe, and creative activities that will empower them to make a commitment to lifelong wellness. Currently, the PLAY Program is in collaboration with Meeting Street Academy, a local charter school that primarily educates underserved elementary school students in Spartanburg.
The VCOM students conceived this program with the guidance and support of Hanna Sahhar, MD, VCOM-Carolinas Discipline Chair of Pediatrics; and Alexis Stoner, MPH, Professor of Clinical Prevention and Population Health. According to Hortian and Milligan, the PLAY program was developed based on Osteopathic principles, including the understanding that good health requires a balance of mental, emotional, and physical wellness, and supports VCOM's mission to address the needs of the medically underserved community and promote research to improve community health. 
Hortian and Milligan successfully launched The PLAY Program in October 2015. With the help of VCOM student volunteers Adriana Delgado, Justin Lohmann and Jeffrey Rice, they plan to continue this partnership with Meeting Street Academy and offer regular PLAY Program events throughout the remainder of the 2015-2016 school year.