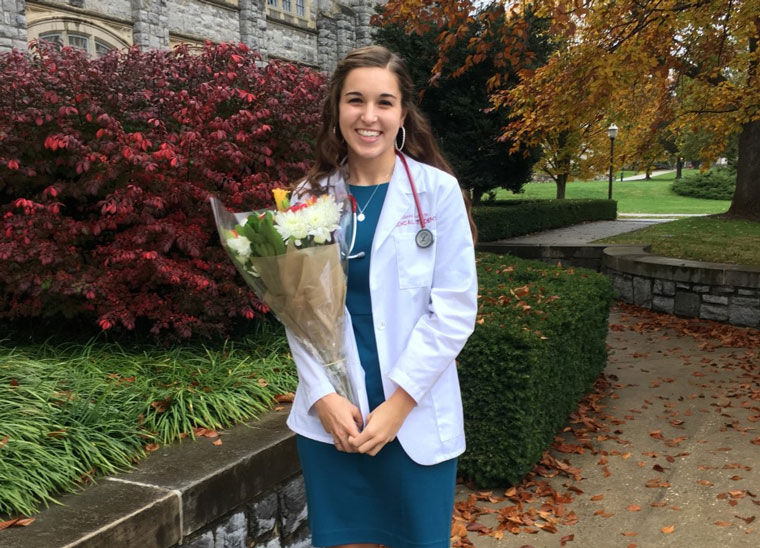 Congratulations to Julianna Procaccini, who has been chosen as VCOM-Virginia's 2020 Student Doctor of the Year!
Julianna is currently serving as the Class of 2021 Class President. As Class President, Julianna organized three service events for her class, which consisted of VCOM's Laborers for Linus, Holidays for Heritage Hall, and Mr. VCOM Pageant 2018. She also organized an end of year outdoor movie night party, a "design a class t-shirt" contest, classroom decorating for the holidays, organized class candy grams, and surprised her class with treats on a bimonthly basis as a motivation booster.
The Edward Via College of Osteopathic Medicine (VCOM) was Julianna's pick for medical school because she felt the connection to the mission and loved the philosophy of giving back to underserved areas and rural communities. Julianna decided when she was in high school that she wanted to go to medical school. Her uncle was a primary care physician and her role model through it. "Watching him treat his patients, I decided I want to do that, I want to give back. That's where my passion comes from."
When asked her favorite part about being Class President, Julianna said, "The service projects my officers and I helped create. We made all the blankets for the Linus Project, and it was awesome to give back to the kids at the hospitals, fire stations, and in the local foster care system. My favorite was the Angel Tree we put up for one of the local nursing homes and adopted forty residents. We put their names on the tree, and all of the gifts were bought within two days, it was crazy. We worked with the nursing home to have a Santa Clause to deliver the gifts to the residents."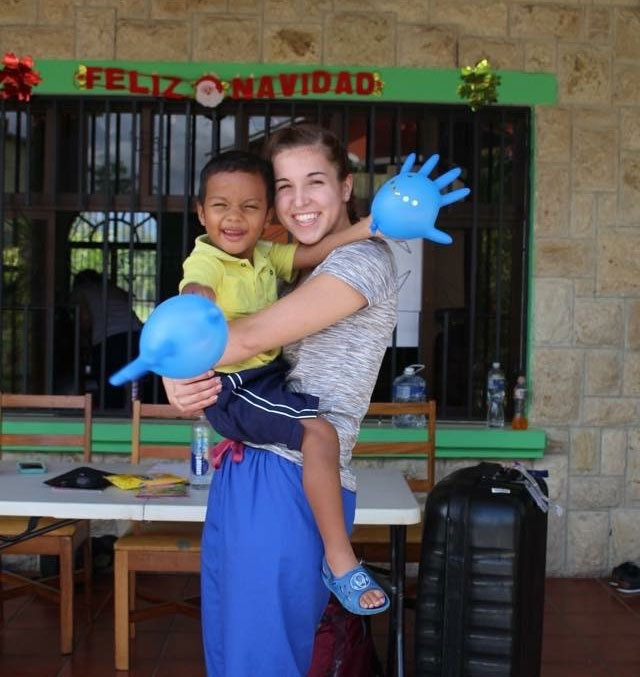 Juliana was selected as a Clinical Skills Intern, which put her working directly with VCOM's simulation center. She provided guidance and expertise to rising first-year students in the area of standardized patient testing, interviewing, humanism, data gathering, and SOAP notes. She assisted in creating and putting on mock SP encounters every block for the first and second-year students, helped with tours of the simulation center, and designed a standardized patient case in a Standardized Patient Case Build Project.
She was the semi-finalist for Tylenol Future Care Scholarship (2019), awarded the National American Osteopathic Foundation Welch Scholars Grant (2019), nominated for Student Doctor of the Year (2018) and a part of the Sigma Sigma Phi (SSP) National Honorary Osteopathic Service Fraternity.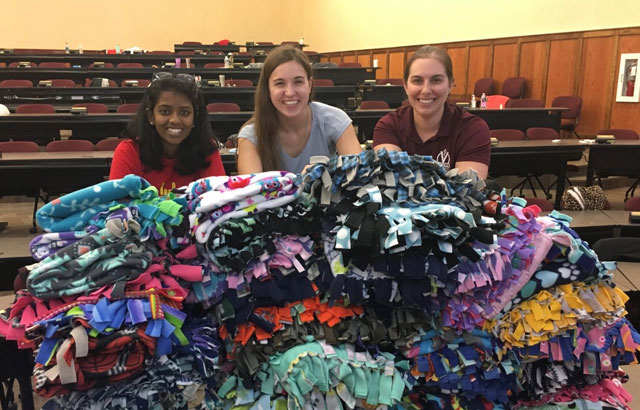 Julianna likes outdoor activities to help relieve the stressors of medical school and keep her mind right. She enjoys snowboarding, hiking, and running. Her advice to first and second-year students is "focus on being healthy, mentally, and physically- you have to take care of yourself first. Don't let yourself get bogged down; you can do it; keep pushing! I thought I couldn't do anything to help people until I became a doctor, but you can through community service and service projects."