VCOM doctors weigh in with professional advice and tips to help you stay safe this flu season.
February is thought to be the peak of flu season, but this year we may see a longer than usual peak period. With widespread influenza-like-illnesses and reports of elevated levels of flu-related hospitalizations and deaths, we are in one of the most savage flu seasons in years. According to the Centers for Disease Control and Prevention (CDC), the southeastern US has been hit particularly hard, with all eight jurisdictions reporting regional or widespread flu activity.1
Do you know prevention basics?
"Most often the flu virus spreads by person to person transmission," says Alexis Stoner, PhD, MPH, Director of Preventive Medicine and Public Health at the Edward Via College of Osteopathic Medicine (VCOM)–Carolinas campus. "People with the flu can spread it to others when they cough, sneeze or even talk. Less often, people can pick up the flu by touching surfaces that have the virus on them, then touching their own mouth and nose."
Avoiding people who are already infected offers one measure of prevention. "Being around others that are sick is the biggest area one is putting themselves at risk," Dr. Stoner says. "The populations at the biggest risk for developing complications from the flu are the elderly, children under the age of five, and pregnant women."
"People concerned about catching the flu often avoid waiting rooms," says Jeff Cashman, MS, DO, Discipline Chair of Family Medicine at VCOM-Carolinas, "but if proper precautions are taken, the risk should not be much higher than the general public areas. I say this to encourage patients to not put off seeing the doctor."
Could you be sick before you know it?
"The flu is spread through the air from one infected person to the next," says Jillian Bradley, PhD, Researcher and Assistant Professor for the Division of Microbiology and Immunology at VCOM-Carolinas. "A person can be contagious prior to symptoms appearing, and they can be contagious after symptoms start to resolve."
This means that it's possible to be infectious and unaware. "The early flu signs and symptoms are a tremendously difficult thing for physicians to relate to patients," says Dr. Cashman. "We want to be cautious to try to keep ill patients away from the non-infected population. Unfortunately, the incubation period (roughly the time between picking up the flu and when symptoms occur) is an average of two days, so people are often sick before they know it."
Do you know the telltale signs and symptoms?
"However," Dr. Cashman cautions, "if a patient has fever (temperature greater than 100.4), headaches, muscle pain and overall 'feeling bad', they should be concerned about the flu. The other important factor is to be tested early because the treatment is most beneficial if started within 48 hours of symptom onset, although not all patients need the anti-viral medications."
Besides avoiding the sick, other precautions may be taken to sidestep infection. "Frequent handwashing is the major way of preventing spread," says Dr. Cashman. "Soap and water is best, but alcohol-based hand sanitizers are also effective, both for the person who is infected and the person trying not to become infected."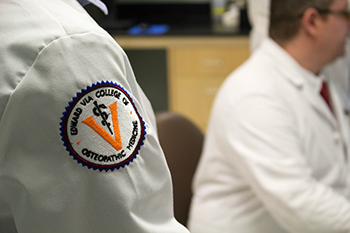 What if you get sick anyway? 
But what if, in spite of all your precautions, you still come down with flu? "There are anti-viral therapies that trap the virus inside the cell, which decreases the chances of infecting the next person," says Dr. Bradley. "This is why anti-viral therapies for flu are so important. It has been shown that 48 hours after the start of anti-viral therapies, most people are no longer contagious."
Wearing a mask can help you avoid spreading the virus "when you are out in a public place where you will likely have close contact with a person infected with the flu," says Dr. Cashman. "If you have respiratory symptoms or have been diagnosed with the flu, wearing a mask in public places is advised by the CDC."
And don't forget your flu shot!
"The flu vaccine will help keep you from getting sick from the flu and will reduce flu-associated severe symptoms such as hospitalization," says Dr. Stoner. "Recent CDC research has shown it reduces the risk of illness by 40%-60% among the overall population. It is especially effective for the most vulnerable populations."
"Everyone should get the flu vaccine as long as they are over 6 months of age," concurs Dr. Bradley. "Children should receive their vaccinations near the end of October if possible, to protect them at the beginning of the flu season. If it is their first time receiving the flu vaccination, it is recommended that they receive two shots of the vaccine, to help their immune system remember the problem."
"Even women who are pregnant, post-partum, and/or breastfeeding should receive the vaccine, as it's completely safe," says Dr. Bradley. "This will also give the child protection against the flu during the 6 months that the child cannot receive the vaccination. Only about 45% of Americans are currently getting the flu shot. It's true that the oldest and the youngest have the worst complications, but anyone can catch the flu, and then ultimately pass it along to someone else. So, if you're someone who is healthy at 35 years old, it's true that the flu might not impact you personally, but you are capable of spreading it to anyone around you who might be susceptible."
With about a month to go and the flu raging, it's not too late to protect yourself. "Getting vaccinated is important for everyone for personal safety and protection of the community," says Timothy J. Kowalski, DO, FACN, Dean of VCOM's Carolinas Campus. "Everyone should get the flu shot because it can protect the most at-risk among us from suffering serious complications and help protect the public as a whole."
Where can you go to get a flu shot?
If you have health insurance, you can go to your regular doctor, a local pharmacy or the Health Department. See the SC Health Department Website (http://www.scdhec.gov/) for a list of DHEC and non-DHEC flu vaccine locations.
If you are uninsured, the following places provide free flu shots in Spartanburg County:
St. Luke's Clinic Spartanburg and Middle Tyger locations
VCOM-Carolinas Clinic at St. Matthew's Episcopal Church
"Weekly U.S. Influenza Surveillance Report." Centers for Disease Control and Prevention. N.p., 23            Feb. 2018. Web.