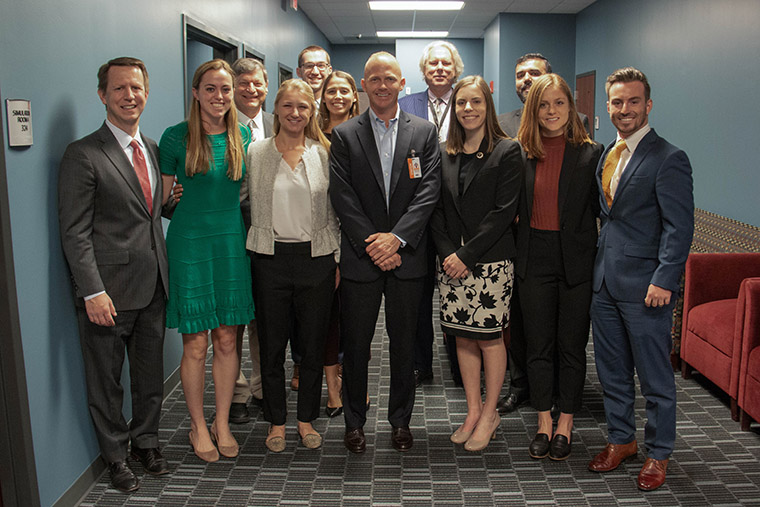 On Thursday, October 3, the Edward Via College of Osteopathic Medicine (VCOM)-Carolinas welcomed Congressman William Timmons to meet with campus officials and student leaders. During his visit, the congressman learned about the osteopathic principles of healing the whole person and the research conducted by DOs and other VCOM faculty, with an emphasis on prioritizing opioid research through genome testing and Osteopathic Manipulative Medicine (OMM).
He toured the campus and learned about VCOM's Mission to serve the communities most in need. VCOM intentionally recruits students from rural and medically underserved communities in the hope that they will return to their home communities as doctors, healing their neighbors and addressing the physician shortage under which the Appalachian region now suffers.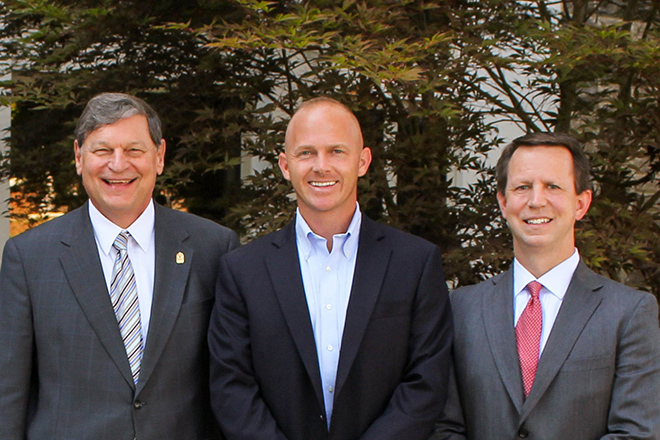 Student leaders shared with him the issues that matter most to them, ranging from the need DO schools have for greater access to research funding, such as grants through the National Institutes of Health, to Public Service Loan Forgiveness, an important consideration for many students from underserved regions. They spoke of their concerns for rural access to important screenings, colon cancer research funding, OMM in military settings and the usefulness of OMM for pain management to combat the opioid crisis.
Congressman Timmons represents South Carolina's 4th Congressional District, which covers large portions of Spartanburg and Greenville counties. These counties include many rural towns, where the opioid epidemic is all too familiar, and the physician shortage keenly felt. Congressman Timmons' visit offered him a fresh perspective on the issues that inspire the students and doctors of VCOM.