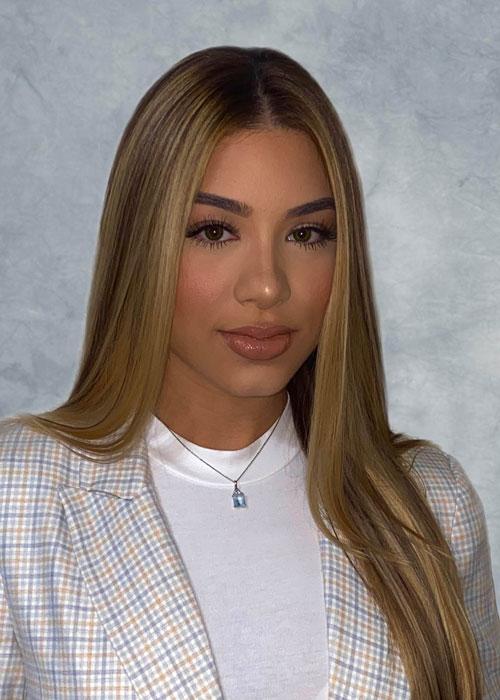 Preferred First Name
: Dani
Prior School
: Florida International University
Who or what has inspired you while at VCOM?
While at VCOM, it's easy to feel inspired by events and professors, but what inspires me on a day-to-day basis is the drive and resilience of my fellow classmates. Of course, medical school is a challenging time; however, being surrounded by selfless, resilient, and passionate classmates makes the greatest difference from sharing study guides without asking to words of affirmation and motivation to persevere through the block. My classmate's passion for the medical profession and their drive to become great physicians challenges me to become a better person for myself and ultimately a great physician for my future patients.
How has the VCOM mission-inspired you as a medical student?
The VCOM mission holds a special place in my heart because I come from Cuba, an underserved and developing country, so the ultimate goal for me would be to give back to the country that made me who I am. At VCOM, we believe in a greater purpose, and we believe that the future will be shaped by like-minded people who will contribute to truly medically underserved areas. VCOM's medical outreach trips are the basis for this belief, and it would be one of my great achievements to add Cuba to the list of locations one day.
Who or what inspired you to study medicine?
When I was in elementary school, my mom would drop me off at my grandma's house during the summer, and we would watch 'A Baby Story' on TLC. I was amazed at how the physicians cared for the mother and the baby with such calm in those crazy chaotic moments. What amazed me even more, was how the physicians were present during life's most important moments and how they contributed to it. Watching 'A Baby Story' with my grandma was what ultimately influenced me subconsciously towards medicine.
Why did you choose VCOM?
I remember I had been to various interviews, of which none felt personal. In other interviews, there were always big groups of 30, and they would walk us around in herds, and it felt very rehearsed. However, when I interviewed at VCOM, it was a small group of about 7; the interview itself was very relaxed and conversational as if they were getting to know us as people and not as numbers. They hosted a lunch for us with all the interviewers and the physicians; overall, it felt very homey. It felt like home away from home, and that's how I knew that VCOM was the right fit for me.
What do you enjoy most about living in the area around your campus?
It has been so beneficial living on campus during the first year because it takes me 2 minutes to get to school, which is great because I can sleep and study more! Not only is living on campus time-efficient, but all VCOM students also get access to all of ULM facilities, including the gym and library. This is great because sometimes while studying, a change of scenery can make the biggest difference!
What do you like to do in your free time?
I've learned that you have to find time for whatever you deem important while in medical school. For me, that usually means taking an hour out of the day to exercise, cook, or watch a movie to wind down. Mental health plays a huge role in academic performance; that's why it's always super important for me to take care of myself first. There are also some great restaurants around town that make awesome group outings!
Are you interested in a particular practice or specialty once you graduate? What has inspired your interest in this specialty?
I came into medical school wanting to be a gynecologist/obstetrician, and I still have the same passion for it. I love that you get to follow a patient's pregnancy and see it through till the end. It was watching 'A Baby Story on TLC with my grandma that drove me to love the ins and outs of that specialty. However, my interest in cardiology has grown since the cardio block. Overall, it's really important to keep an open mind because you never know what you'll gravitate towards!