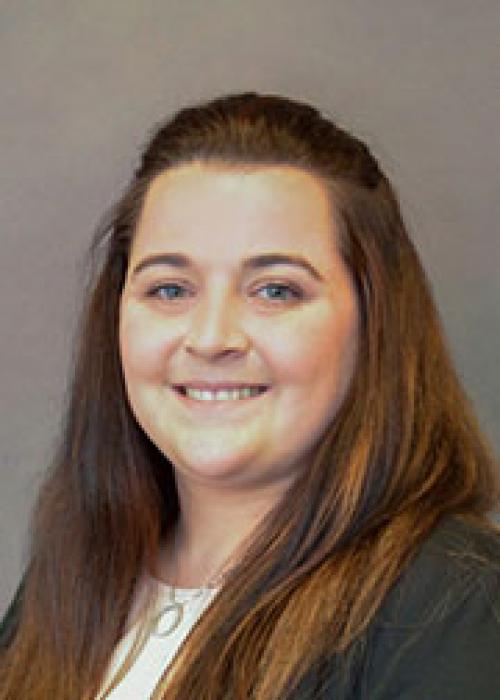 Prior School
: University of Louisiana Monroe
Degree
: Bachelor of Science- Health Studies Pre-Professional Track
In my free time, I like to go on nature hikes, watch Netflix, and hang out with my friends. A group of us gets together 2-3 times a month to play board games and to relax after a hard set of exams.
Who or what has inspired you while at VCOM?The staff at VCOM goes above and beyond when it comes to helping their students. Faculty and staff do what they can to help students succeed. My professors are always open to questions, helping us do well on exams with reviews, and always trying to help us understand the clinical applications of the lessons they teach. It has inspired me to go above what I thought was possible and always to do my best. My professors going the extra mile for me inspires me to go above and beyond my expectations that I originally had for myself.
How has the VCOM mission-inspired you as a medical student?VCOM's mission stood out to me in the admission process. One of the main pursuits for osteopathic physicians is to provide care in medically under-served, rural areas, such as where I grew up. My home parish, St Mary, does not have access to required medical care because of their rural status. The travel distance to see specialists can exceed two hours, and most times, individuals will have to miss work and school to make appointments. I want to give back to the community where I grew up by providing medical care to people in my community. After I complete my education, I want to return home and work as a physician to help influence healthy practices in rural communities and encourage students to consider furthering their education to become doctors and nurses, as the physicians in my hometown did for me. I also want to be part of the generation that brings in more primary care to these rural areas as the older generation of doctors are retiring, and people are losing their access to health care because of it.
Who or what inspired you to study medicine?My entire life, I have dreamed of treating patients as a doctor and learning how to do this in medical school. I have been fortunate enough to be able to get to know and learn about hospitals and health care from my great-grandfather, a general physician, and my grandmother, a nurse. From a young age, my grandmother would take me to the hospital where she worked so I could have the exposure to a field that I was already passionate about. Classroom and personal experiences, summer programs, exposure to medical schools, and working in an emergency department have added to my desire and have taught me the demands of becoming a physician. Watching the doctors in the emergency room has allowed me to grow in my understanding of the significance of proper bedside manner under challenging situations, how much it matters to patients and their families. During interactions with patients, it is vital for physicians to be empathetic, compassionate, and utilize communication skills, and these characteristics cannot always be taught.
Why did you choose VCOM?I chose VCOM for a variety of reasons; one was the structure of their curriculum because it seemed to be the best fit to help me succeed. The design of each block going along with a body system seemed like the design that would be best suited to help me learn. I also chose VCOM because of how comfortable I felt among the faculty, staff, and students; it feels like a family here. My class works together to help each other succeed by sharing study guides, posting and answering each other's questions, and being supportive of each other in the good and the tough times. It does not feel like a competition, and we feel like a team all working together to become the best physicians we can be with the help of our faculty and staff. The older students also help us by sharing their favorite resources, providing tips, and answering any question we may have. Medical school is hard and stressful, but with such a supportive environment, I know I can succeed, and even when I fall down, there are people to help me back up and get on track again.
What do you enjoy most about living in the area around your campus?Around Auburn, there are many fun things to do, like going hiking and on nature walks at the numerous state parks in the area. The art museum is a fun place to visit on weekends, and nothing beats an at home football win here. Even as an LSU fan, I had to roll Toomer's Corner at least once, the atmosphere is like nothing else here. Another fun thing I have enjoyed is trying the many different restaurants here; there are many different cuisines that are all delicious.
What do you like to do in your free time?In my free time, I like to go on nature hikes, watch Netflix, and hang out with my friends. A group of us gets together 2-3 times a month to play board games and to relax after a hard set of exams. Also, being closer to the beach has allowed me to take some weekend trips, and it is an excellent halfway point to meet up with my family when we can.
Are you interested in a particular practice or specialty once you graduate? What has inspired your interest in this specialty?I am interested in ED Medicine because of my work experience. I love the flow and environment of the ED. I can treat patients of different age ranges, backgrounds, and with varying reasons for coming in. I feel like I will get to use a wide variety of skills and information I have learned to provide the best care to every one of my patients. I enjoy the fast-paced environment and the energy of the people who work in the ED.